Jason Petty and his group of friends earn their living by stealing cars, which they then sell after organizing dangerous speed races. One evening, in an ambush set up by the police, the car in which Jason and his friend Ronnie are travelling is riddled with bullets and Ronnie is hit in the stomach. The next day, during another chase, the young Tiny Dime dies when he clashes with a police squad. An inquiry committee is soon set up to look into the brutal methods of the agents and the abuse of power used by Captain Roscoe. Roscoe threatens Jason by beating him up and ordering him to keep his mouth shut. Undaunted, Jason and his friends continue their activity and one day, on seeing a parked police car, they cannot resist the temptation of stealing it. The game of "cat and mouse" between the boys and the forces of order is gradually transformed into a dangerous challenge, destined to cause the defeat of both parties.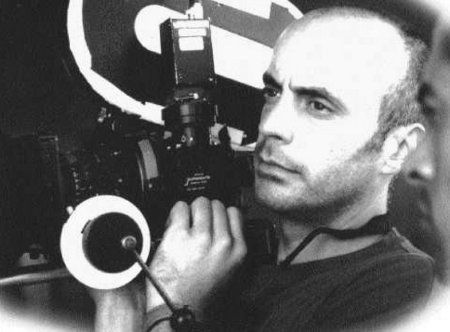 Nick Gomez
Born in Somerville (Massachusetts) in 1963, Nick Gomez spent his own adolescence far from home, completing his high school studies in London, where he lived for one year. Having moved to Boston, he first attended the University of Massachusetts going on later to graduate from the State University of New York, in Purchase, where he met the producer Bob Gosse and the director Hal Hartley, for whom he edited the feature film Trust. In 1992 he directed his first feature film, the very low budget Laws of Gravity, which obtained five nomination for the Independent Spirit Award.
FILMOGRAFIA
No Picnic (cm, 1988), Wild Kingdom (cm, 1991), Laws of Gravity (1992), New Jersey Drive (1994), Illtown (1996).
Director and screenplay: Nick Gomez.
Director of photography: Adam Kimmel.
Art director: Lynn-Marie Nigro.
Editor: Tracey Granger.
Music: Wendy Blackstone.
Cast and characters: Sharron Corley (Jason Petty), Gabriel Casseus (Midget), Donald Faison (Tiny Dime), Gwen McGee (Rene Petty), Saul Stein (Emil Roscoe).
Produttori: Bob Gosse, Larry Meistrich.
Director of Production: Spike Lee.
Production company: Gramercy Pictures.
Foreign sales agent: UlP, 45 Beadon Road, Hammersmith, London W6 OEG, tel. +44-181-7488990, fax +44-181-7412532.