OLIVEIRA, O ARQUITECTO/ OLIVEIRA L'ARCHITECTE
Country:
Portugal, France

"When André Bazin's widow and Labarthe contacted me from Paris to ask me to make a portrait of Manoel for the Franco-German channel La Sept/ARTE, I found it hard to say no. I had long owed it to him and to myself, and it was a chance to go in search of the Portuguese roots of our cinema, which are generally undervalued. I certainly didn't want to do anything didactic, after the style of an illustrative portrait. What I wanted was a bouquet of poisonous flowers, an explosion of applause for the old cannibal master." (Paulo Rocha, file from the Cinemateca Portuguesa, 1983)

Paulo Rocha, the great enthusiast, was Oliveira's assistant at a turning point in his career, and so is in a privileged position to lift the veil from the monument... João Bénard da Costa, Director of the Cinemateca Poruguesa, welcomes Manoel de Oliveira into his "den": a mysterious crate which has Just arrived from Prague... After this preamble, which has just the right ambiguity to introduce us to Oliveira's work (imagination or documentary?), Rocha catches up with his "beloved subject" in Porto, where he made Douro, faina fluvial in 1929, and where today Oliveira reminisces about the figure of his father, his first experience of cinema as an actor, his past as a racing driver, his first technical experiences... In one of the most disturbing scenes in the film (a plan-séquence worthy of Rocha at his very best), filmed in the masters home on the Douro, Oliveira tells of the episode that inspired the film Angélica, which he never completed. He is joined by Leonor Silveira, the actress who plays Emma in Vale Abraão, the film Oliveira was making at the time.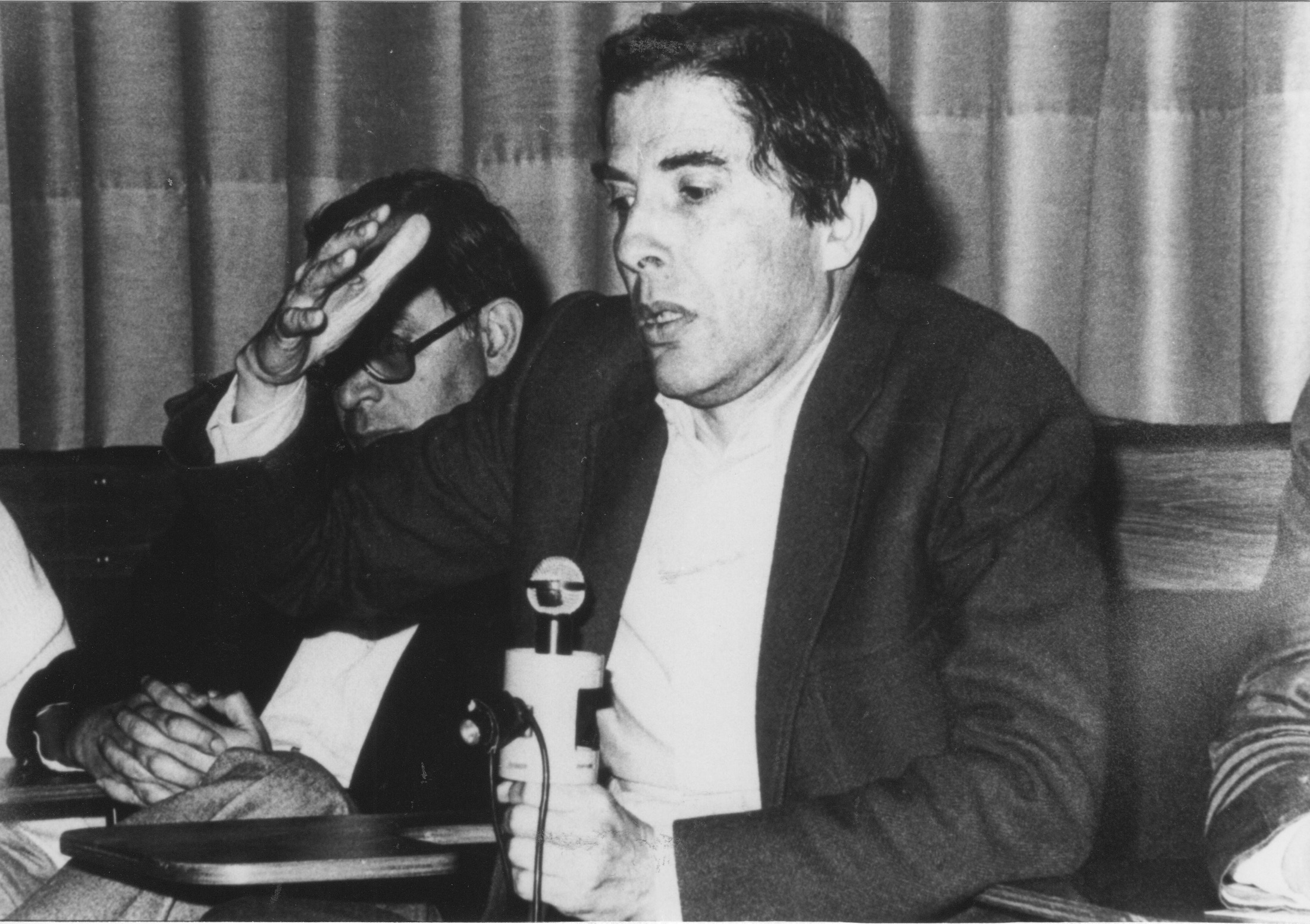 Paulo Rocha
Paulo Rocha (Oporto, 1935) studied law in Lisbon and frequented film clubs. From 1959 to 1961 he lived in Paris, where he was an assistant to Jean Renoir and attended the IDHEC. His first film, Os Verdes Anos (1963) marked the birth of the new Portuguese cinema. Fascinated by the Far East and Japanese cinema, he was cultural attaché of the Portuguese Embassy in Tokyo for many years. During this time, he also completed the key film of his opus, A Ilha dos Amores (1980). Despite difficulties tied to production, he continued his work in Portugal, and became one of the mos
FILMOGRAFIA
Os Verdes Anos (1963), Mudar de Vida (1965), Sever de Vouga (cm, 1970), Pousada das Chagas (1971), A ilha dos Amores (1982), A ilha de Moraes (1984), O Desejado / Les Montagnes de la Lune (1987), Máscara de Aço Contra Abismo Azul (1988), Oliveira, o Arquítecto (1993), O Senhor Portugal em Tokushima (1993), Shoei Imamura, le Libre Penseur (1995), O Rio do Ouro (1998), Camões (1999), As Sereias (cm, 2001), A Raiz do Coração (2000), Vanitas (2004).
Director and screenplay: Paulo Rocha.
Director of photography: Elso Roque.
Music: Paulo Brandão.
Editor: Victor Moreira.
Sound: Gitta (presa diretta), João Gaspar.
Director assistant: Julia Buisel.
Partecipazioni: Manoel de Oliveira, Maria Isabel Oliveira, Paulo Rocha, João Bénard da Costa, Leonor Silveira.
Production company: Suma Filmes per AMIP, La Sept, INA, RTP.
Director of Production: Manuel Guanilho.
Prima proiezione pubblica della versione di 58': Festival di Locarno, 14 agosto 1993.
Prima proiezione pubblica della versione di 76': Lisbona, Cinemateca Portuguesa, 14 ottobre 1993