Tangier, Morocco. The friendship between two young men - one smokes marijuana and the other drinks - is destroyed by their love for the same unknown beautiful girl. A couple are spending their honeymoon on a cruise down the Amazon. The more they are engulfed by the ominous world of the jungle the more impossible it becomes to save their strained relationship. A small boy, a loner, grows up in a village on the edge of the Sahara desert. He can't understand why everyone is against him. When at last he makes friends with a poisonous snake, something incredible happens. Based on stories by the American writer Paul Bowles, who also appears in the film.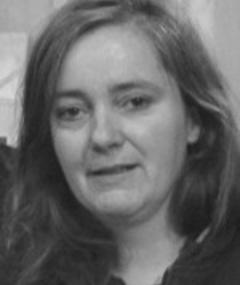 Irene Von Alberti
worked as a camera assistant. Founded the film and video production and sales company Fimgalerle 541 in 1987. Studied at the College of Television and Film in Munich.
FILMOGRAFIA
Der Prototyp (cm, 1990), Paul Bowles - Halbmond (1994).
Director and screenplay: Frieder Schlaich, Irene von Alberti.
Director of photography: Volker Tittel.
Art director: Harald Turzer.
Editor: Magdolna Rokob, Margarete Rose.
Music: Roman Bunka.
Sound: Peter Henrici, Volker Zelgermann.
Cast and characters: Paul Bowles (il narratore), Veronica Quilligan (la donna), Sam Cox (l'uomo), Sald Zakir (Allal), Mohammed Belfquih (l'uomo anziano), Samir Guesmi (Lahcen), Khaled Ksouri (ldir).
Production company: Filmgalerie 451, Gymnaslumstr. 52, 70174 Stuttgart, Germany, tel. +49-711-290856, fax +49-711-293575.
Foreign sales agent: Brussels Ave, Rue des Visitandines 1/48, 1000 Bruxelles, Belgium, tel. +32-2-5119156, fax +32-2-5118139.