Boxers is a window into the world of boxing, told through four stories about boxers. In the first episode Ciro and Raffaele, two amateur boxers, meet in the ring to fight against each other, but only for one of them will the encounter mark the beginning of a career. In the second episode, there is a boxer on the night before a match that could mark the turning point in his career; he is surrounded by his manager, a journalist and an old friend, but in spite of all of these people he is alone with his own fear. In the third episode, a dramatic match puts an end to the career of a boxer who is now over thirty years old. In the fourth story, Tiberio Mitri uses the extraordinary expressive force of his face to reminisce about the joys and sorrows of his career as a champion in the fifties.

«In a certain sense the film talks about the different seasons in life. Nothing can express this better than boxing, because boxing is made up not of losers or winners, but only human beings, each with their own weaknesses, their own dreams, their own illusions and, above all, their own dignity» (Lino Capolicchio)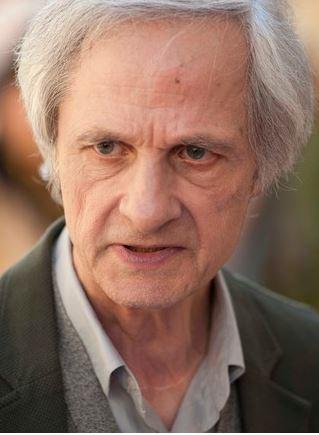 Lino Capolicchio
Lino Capolicchio boasts an intense career as an actor, which has led him to work with directors such as Vittorio De Sica, Paolo and Vittorio Taviani, Pupi Avati and Giuseppe De Santis in films ranging from Il giardino dei Finzi Contini to La casa dalle finestre che ridono, from Ultimo minuto to Fratelli e sorelle, from Fiorile to La piovra. At present, he is engaged in working on the latest film by Peter Del Monte and in the direction of the stage presentation of some lyric operas. Pugili marks his debut as a film director.
FILMOGRAFIA
Pugili (1995).
Director and screenplay: Lino Capolicchio.
Director of photography: Arnaldo Catinari.
Art director: Paola Bizzarri.
Editor: Luca Benedetti. Music: Pasquale Filastò.
Cast and characters: Pierfrancesco Favino (pugile alla vigilia dell'europeo), Tiberio Mitri (se stesso), Franco Mescolini (manager), Gianfelice Imparato (Imparato).
Producer: Gianluca Arcopinto.
Produzione e vendita all'estero: Axelotil Film, via Amerigo Vespucci 24, Roma, Italy, tel. +39-06-5745004, fax +39-06-5755242.