The prologue shows two children running in the open countryside. They head towards a tree to pee. They look at each other. In the main time frame, a hitman has kidnapped a young woman named Queen at the bidding of his boss. He is holding her prisoner in a house whose furnishings are typical of Art Deco and waiting for further orders. The woman is a twobit starlet who pretends she is a grand diva. Talkative and obnoxious, she puts the hit mans patience to a hard test. On his part, he keeps his cool in the face of every provocation. The atmosphere is from the Twenties, but, in fact, there is a TV on the set that broadcasts only snow. The TV gives Queen a way of claiming the greatness of films of the past and of stripping the hitman down to his true personality not hard and impenetrable, but sensitive and kind to animals. His boss's order comes over the telephone and breaks up the atmosphere that had been built up between the two of them. The woman must be killed, but it is too late. The hitman has been completely swept away by Queen and ends up killing his own boss when he come to check up on the hit. It is almost a happy end, but Queen has a secret to reveal. She is a man! This is why his boss wanted to get rid of her after having a brief relationship: he was afraid to have his own reputation destroyed. The other surprise is that Queen and the hitman are none other than the two children seen at the beginning of the film.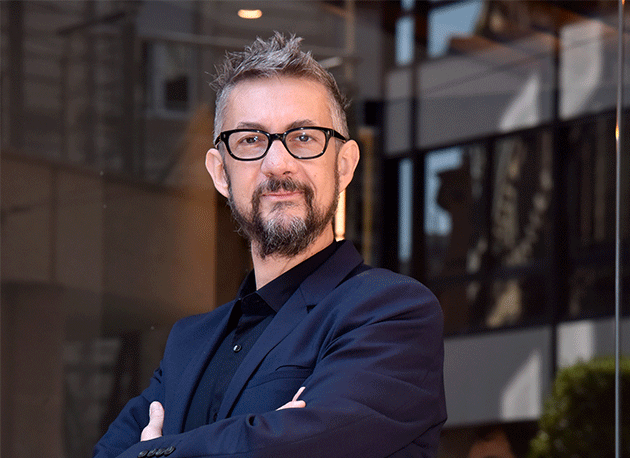 Max Croci
Max Croci (Busto Arsizio, Varese; 1968) is an illustrator and creative person in advertising. He made his first short film, Queen Bee, in 1995. He later directed numerous television programs and industrial films. He presently works as a director of commercials.
FILMOGRAFIA
Queen Be (cm, 1995), Rosso tigre (cm, 1996), Glamour Express (cm, 1998), Amplessi e complessi (cm, 1998), Marameo (2000).
Director: Massimiliano Croci.
Screenplay: Massimiliano Croci, Dario Lobi.
Director of photography: Luca Bonavia.
Art director: Dario Lobi, Stefano Mocchetti, Stefano Timoni.
Editor: Cristiana Donghi, Paolo Soravia.
Sound: Ruggero Manzoni, Bruno Nicolini.
Music: Stefano Simonato.
Cast: Carlo Buzzi, Sergio Leone, Nicoletta Maragno.
Production company: Massimiliano Croci, via XX Settembre 36, 21052 Busto Arsizio (VA), tel. +390331322518.