SHOEI IMAMURA, LE LIBRE PENSEUR
SHOEI IMAMURA, THE FREE THINKER
Country:
Portugal, France

Paulo Rocha's film begins with an extract from Akai satsui (Murderous Desire, 1964), the seventh of the sixteen fiction feature films so far made about Imamura: the extract in question shows one of the "poor" heroines so dear to the heart of the Japanese director as she arrives in Tokyo. In the same way Paulo Rocha arrives in the Japanese capital to film what he regards as "the perfect illustration of the hope and disenchantment of the anarchists and of the grotesque". With close attention to dialogue, but also to collage and editing, Rocha watches and listens to Imamura and establishes enthralling links between his past films and the way he now thinks. From a conversation between Imamura and the actor Kazuo Kitamura, who plays the lead in Kuroi ame (Black Rain, 1989), or from a meeting with a hairdresser who, Imamura maintains, is very like the unforgettable Mrs Onboro in Nippon Sengoshu Mie (History of Japan Told by a Nightclub Hostess, 1970), Rocha takes material for an all-round portrait, "interpreted" by extracts from seven of his films, not to mention the extraordinary documentary Muhomatsu Kokyo e Kaeru (Muhomatsu the Soldier, 1973). Imamura emerges as the favourite interlocutor of Rocha the film-maker, and as the artist-craftsman who has proved indispensable to the writing of a "counter-history" of Japan.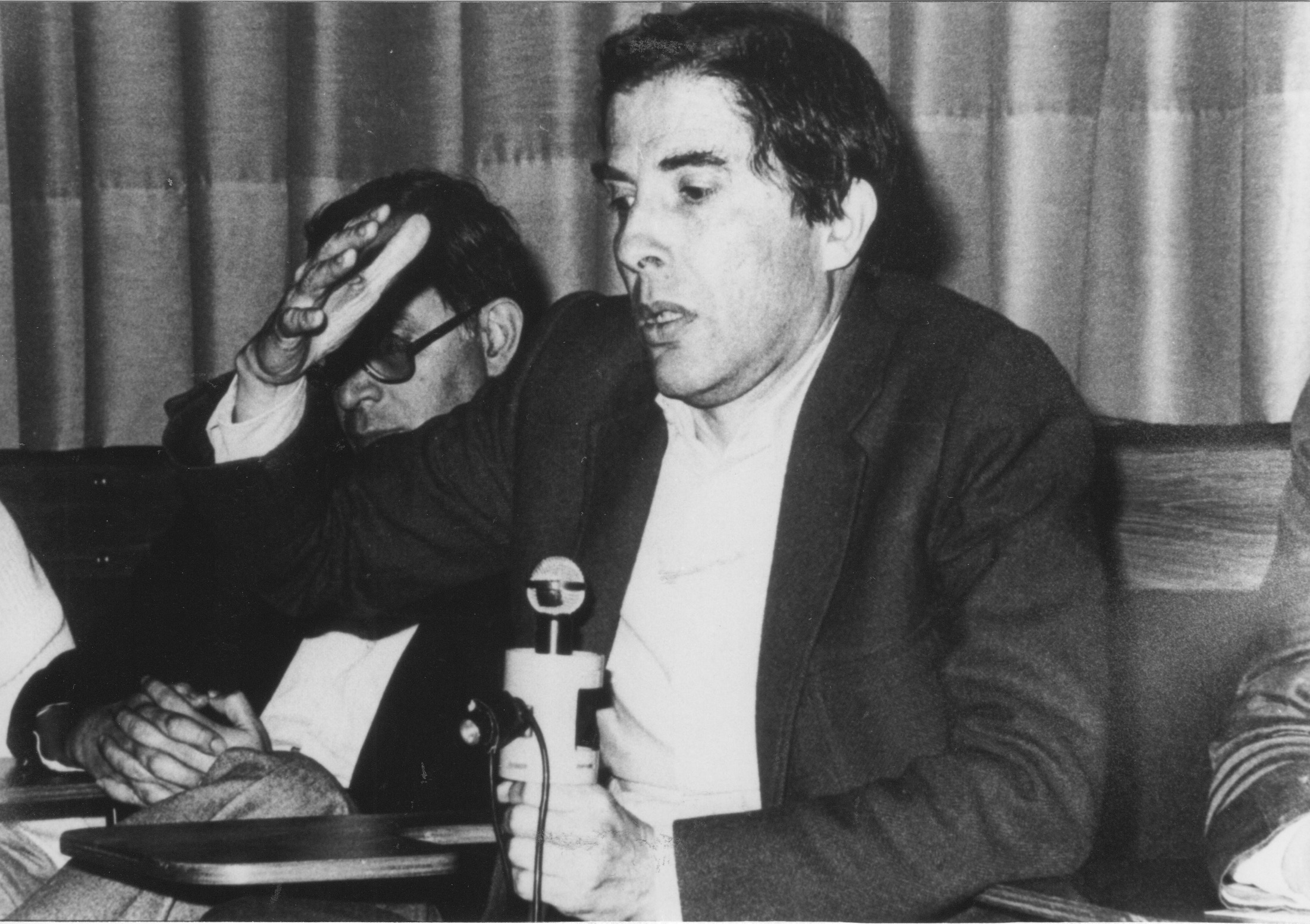 Paulo Rocha
Paulo Rocha (Oporto, 1935) studied law in Lisbon and frequented film clubs. From 1959 to 1961 he lived in Paris, where he was an assistant to Jean Renoir and attended the IDHEC. His first film, Os Verdes Anos (1963) marked the birth of the new Portuguese cinema. Fascinated by the Far East and Japanese cinema, he was cultural attaché of the Portuguese Embassy in Tokyo for many years. During this time, he also completed the key film of his opus, A Ilha dos Amores (1980). Despite difficulties tied to production, he continued his work in Portugal, and became one of the mos
FILMOGRAFIA
Os Verdes Anos (1963), Mudar de Vida (1965), Sever de Vouga (cm, 1970), Pousada das Chagas (1971), A ilha dos Amores (1982), A ilha de Moraes (1984), O Desejado / Les Montagnes de la Lune (1987), Máscara de Aço Contra Abismo Azul (1988), Oliveira, o Arquítecto (1993), O Senhor Portugal em Tokushima (1993), Shoei Imamura, le Libre Penseur (1995), O Rio do Ouro (1998), Camões (1999), As Sereias (cm, 2001), A Raiz do Coração (2000), Vanitas (2004).
Il film fa parte della serie televisiva francese "Cinéma de notre temps"

Director and screenplay: Paulo Rocha.
Director of photography: Yudai Kato, Maurice Perrimond, Makoto Sueyoshi, Sateshi Takamura.
Editor: Vítor Alves.
Sound: Tatsuo Tsukamoto, Corinne Gigon.
Mixage e banda sonora: Nuno Carvalho.
Director assistant: Suguru Kubota.
Partecipazioni: Shoei Imamura, Kazuo Kitamura, Klyoko Ishiwata (parrucchiera), Taeko Nakahayashi (bar Yasuragi), Catherine Cadou (universitaria).
Production company: La Sept-ARTE, AMIP, Rosa Filmes, INA.
Produttore esecutivo: Xavier Carniaux.