The setting is in Eldorado, somewhere in Latin America. Paulo, a poet, evokes his problems before dying. He had always tried in vain to reconcile poetry and politics. The country is divided between those who support Don Porfirio Diaz, a paternalistic politicians from the capital, and those who support Don Felipe Vieira, governor of Alecrim province. Vieira is helped by the Church. He abandons his electoral promises and turns his back on the people under the encouragement of the rich landowners. On the other hand, Diaz gets the support of Don Julio Fuentes, who controls the press. Paulo and his companion, Sara, leftist militants, do not find a way out for the country's contradictions. When Diaz is elected, Paulo dies.

"Terra em transe was made under clandestine conditions. Mapa Filmes was visited twice by police who were looking for the screenplay. It was prohibited by the censor. It was forbidden to be exported by the foreign ministry and then illegally sent to the Cannes Festival with the support of the Cubans and the Europeans. It was attacked by parts of the left in Brazil and recuperated only after its world succes." (Glauber Rocha)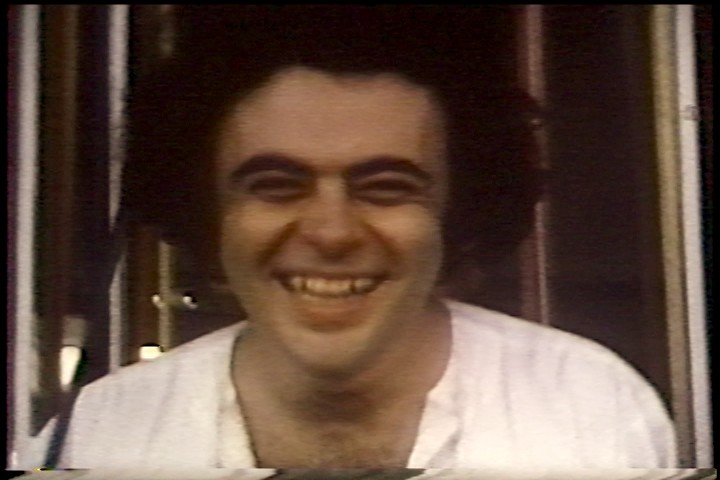 Glauber Rocha
Glauber Rocha (Vitória da Conquista, Brazil, 1939 – Rio de Janeiro, Brazil, 1981) was one of the fathers of Cinéma Nôvo, a film movement that started breathing new life into Brazilian cinema in the Sixties. His opus includes features like Black God, White Devil (1964), Entranced Earth (1967), and Antonio das mortes (1968, Palm d'Or in Cannes for Best Director). His work was connected to the tales and traditions of Brazil, it was combined with his expressive research, his political activism against capitalism and the cultural homologation of his country. During the Seventies, he traveled and worked around Africa and Europe, collaborating also with Carmelo Bene, among others.
FILMOGRAFIA
Mossa Bildner, Glauber Rocha
A Vida É Estranha (mm, 2015).

Director and screenplay: Glauber Rocha.
Director of photography: Luiz Carlos Barreto e Dib Lufti (operatore).
Art director: Paulo Gil Soares.
Editor: Eduardo Escorel.
Music: Sérgio Ricardo, Carlos Gomes, Villa-Lobos, Verdi.
Cast and characters: Jardel Filho (Paulo Martins), Paulo Autran (Porfirio Diaz), José Lewgoy (Felipe Vieira), Glauce Rocha (Sara) , Paulo Gracindo (Julio Fuentes), Hugo Carvana, Danuza Leão, Clóvis Bornay, Jofre Soares, Modesto de Sousa, Mario Lago, Flávio Migliaccio, Paulo César Perelo.
Assistenti alla regia: Moisés Kendler, Antonio Calmon.
Production company: Glauber Rocha per Mapa Filmes e Luiz Carlos Barreto, Carlos Diegues, Raymundo Wanderley Reis.