Walton is a small, corrupt, wasteland of a town owned by Turnbull Chemicals whose motto is "We make the food you eat look better". Enter Alex Hartwell, a government tax auditor sent to investigate Turnbull's books. Arriving on the heels of a rowdy convention, Alex finds his hotel reservation cancelled, and he is forced to take a room at the seedy Michelle Apartments. As Alex's audit uncovers Turnbull Chemical's financial improprieties by day, after hours he finds himself drawn into a vortex of libidinous intrigue involving the predatory, chain-smoking femme fatale, Madeleine, and her manacing, ex-convict husband Dean.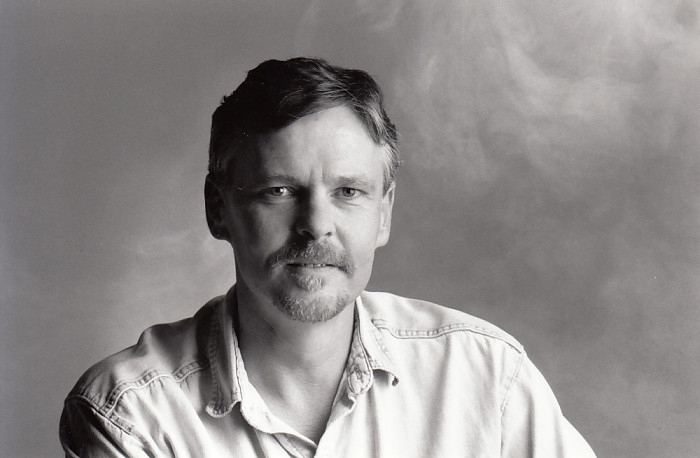 John Pozer
John Pozer began is professional career at a very early age. He was acting at 10 years. At the University of British Columbia he made two dramatic short films and a series of documentaries. In 1993 he earned a master degree in fine arts from Concordia University. His first feature film was The Grocer's Wife, in 1991, presented at the Film Festival in Toronto for which he earned a remarkable quantity of prizes and awards.
FILMOGRAFIA
The Grocer's Wife (1991), The Michelle Apartments (1995).
Director: John Pozer.
Screenplay: Ross Weber.
Director of photography: Peter Wunstorf.
Art director: Lynne Stopkewich.
Editor: David Ostry.
Music: Mark Korven.
Sound: Steve Munro.
Cast and characters: Henry Czerny (Alex), Mary Elizabeth Rubens (Madeleine), Daniel Kash (Dean).
Produzione e vendita all'estero: Alliance International, 920 Yonge Street, Suite 500, Toronto, Ontario, Canada M4W 3C7, tel. +1-416-9671141, fax +1-416-9675884.