When a truck loaded with stripped gun parts is hijacked outside of Queens, five of the East Coasts most notorious thieves become overnight guests of the New York Police Department. But one night is all that is needed - not for the cops interrogation, but for a plane to be set in motion that brings all five men to Los Angeles for the ultimate take, 91 million dollars in hard cash. The problem is surviving the mission, as well as the man who hired them.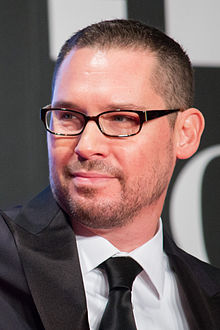 Bryan Singer
Bryan Singer is an American director. He has attended the School of Visual Arts in New York and the University of Southern California in Los Angeles.
FILMOGRAFIA
Lion's Den (cm, 1991), The Inner Game of Management (1992), Public Access (1993), The Usual Suspects (1994).
Director: Bryan Singer.
Screenplay: Christopher McQuarrie.
Director of photography: Newton Thomas Sigel.
Art director: Howard Cummings.
Montaggio e musica: John Ottinan.
Cast and characters: Stephen Baldwin (McManus), Gabriel Byrne (Dean Keaton), Benicio Del Toro (Fenster), Kevin Pollack (Hockney), Chazz Palminteri (Kujan), Kevin Spacey (Roger "Verbal" Kint).
Production company: Spelling Films International, Polygram Filmed Entertainment.
Italian distribution: Lucky Red s.r.l., via Antonio Baiamonti 10, 00195 Roma, Italy, tel. +39-63252296, fax +39-6-3252310.