The film tells the story of a kidnapper who is prosecuted by the police and wants to force a strange jeep driver to help him escape. The police still behind them they start their journey through a forest. But the fact that the driver wanted to commit suicide makes this ride The Wrong Trip.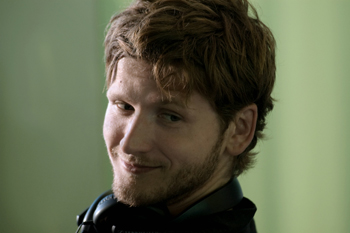 Dennis Gansel
Dennis Gansel (Hannover, Germany, 1973), while at Munich Film School, shot the short films The Wrong Trip (1995) and Living Dead (1996), both produced by his fellow student Christian Becker and won the F.W. Murnau Short Film Prize. After graduating from film school, he shot his debut film, The Phantom, a political thriller which went on to win a Jupiter Award, the Adolf Grimme Prize and the 3SAT Audience Award in 2000 for Best TV Movie. 2001 saw his theatrical debut with Girls on Top and in 2004 he realized Before the Fall which won the Audience Award at the Hamptons Film Festival in New York, the Best Film Award at Viareggio European Film Festival, and a Bavarian Film Prize 2005 for Best Direction.
FILMOGRAFIA
The Wrong Trip (cm, 1995), Living Dead (cm, 1996), Im Auftrag des Herren (A Mission from God, cm, 1998), Das Phantom (The Phantom, 1999), Napola - Elite für den Führer(Before the Fall, 2004), Die Welle (L'onda, 2008).
Director and screenplay: Dennis Gansel.
Director of photography: Jo An May.
Editor: Britta Götz.
Music: Rainer Kühn.
Cast and characters: Peter Bongartz (l'automobilista), Reinhold Behling (il sequestratore), Jan Fromm (l'anchorman).
Production company: HFF München, Vide Film Munich, Dennis Gansel.
Foreign sales agent: HFF München, Frankenthaler Str. 23, 81539 München, Germany, tel. +49-89-680004-33, fax +49-89-680004-36.