THEREMIN: AN ELECTRONIC ODYSSEY

Part biography, part social history and part detective story, this documentary by Steven M. Martin traces the strange career of the world's first electronic musical instrument, and of its inventor. While the theremin moved from concert halls to Hollywood soundtracks and to the Beach Boys' Good Vibrations, Leon Theremin was on an unwilling journey of his own from New York's avant-garde cultural scene to Moscow and to the espionage laboratories of the KGB.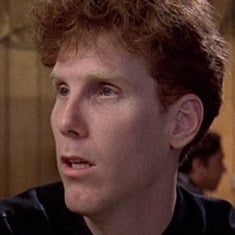 Steven M. Martin
Steven M. Martin began his film career at Zoetrope Studios. After working for David Lynch, he produced and directed several music videos and has written screenplays with acclaimed author Kem Nunn. He has also directed short films for Saturday Night Live.
FILMOGRAFIA
Theremin - An Electronic Odissey (1993).
Director: Steven M. Martin.
Director of photography: Frank De Marco, Robert Stone, Cris Lombardi, Ed Lachinan.
Editor: David Greenwald.
Music: Hal Willner.
Sound: Andy Green, Kim Aubry.
Cast: Leon Theremin, Clara Rockmore, Robert Moog, Brian Wilson, Todd Rundgren, Nicolas Slonimsky.
Produzione e vendita all'estero: Kaga Bay Productions, 81 Irving Place 11 A, New York, NY 10013, USA, tel. +12123211234, fax +12123211234.