Traumatized by the murder of her lover and the suicide of her husband, Olive feels that she is a victim of a mysterious figure who follows her at night to assault her and then disappears without leaving a trace. In vain she asks for help from the police and from her best friend Pearl, who both attribute her fear to the recent shock that she has undergone. The woman's fixations only begin to be taken seriously when she is admitted to hospital, following the umpteenth aggression. Olive seeks escape through one night stands, which, together with the pressing death threats of the stranger and the abnormal behaviour of the people around her, end up by helping to push the woman into the most complete alienation.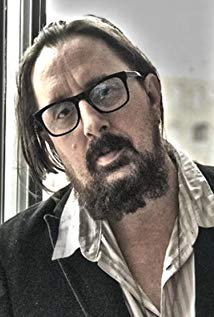 James Merendino
James Merendino (Long Branch, New Jersey, 1967) studied at the Rome University and then moved to Los Angeles, where he made the short film The Brothers Chiodini. At the age of only 24 he made his first feature film, a low budget thriller entitled Witchcraft IV going on later to free himself from the label of "a made to order director" with the film The Upstairs Neighbour, winner of the Grand Prize at the Minneapolis Film Festival. In 1993 together with Danny Kuchuck and Kane Picoy he founded the Net City Filmgroup and together with his wife Meagan Heath wrote the script for the feature film Cat in a Box. He is currently working on the feature film Livers Ain't Cheap.
FILMOGRAFIA
The Brothers Chiodini (cm, 1990), Witchcraft IV (1991), Small Talk (1992), The Upstairs Neighbour (1993), Toughguy (1995).
Director: James Merendino.
Screenplay: James Merendino, Megan Heath.
Director of photography: Greg Littlewood.
Editor: Esther P. Russell.
Music: Sean Naidoo.
Cast and characters: Heather Graham (Olive), Lisa Zane (Pearl), Rustam Branaman (Conrad), Max Perlich (Chad).
Production company: Net City Filmgroup, 142 B. S. Lasky Dr. BH, CA 90210, USA, tel. +1-310-2052477.
Foreign sales agent: Showcase Entertainment, Warner Center, 21800 Oxnard Street, suite 150, WoodIand Hills, CA 91367, USA, tel. +1-818-7157005, fax +1-818-7157009.