On a boring day in the summer of 1975, Tim and Bruno stroll around, admire Eddy Merckx in the Tour de France and talk about girls.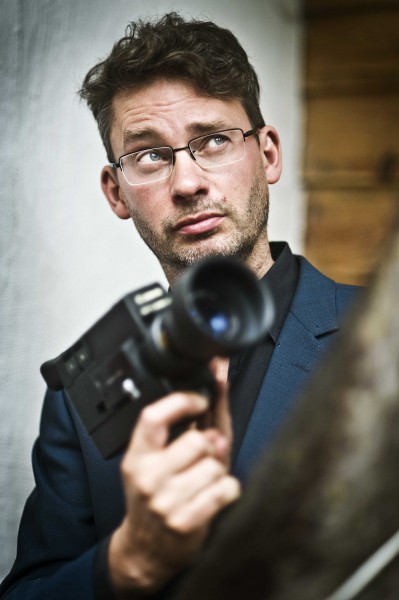 Vincent Bal
Born in Gent (Belgium, 1971), Vincent Bal studies at Sink Lukas Film School in Brussels and debuted as director with the silent short film Naufragés de l'amour (1990). Since 1991 he has worked as a cameraman in Bavo Defurne's films. In 1994 he founded the company "Kort!", with six young Belgian filmmakers, for the production of short films.
FILMOGRAFIA
Naufragés de l'amour (16mm, cm, 1990), Reinhart (16mm, cm, 1991), Raymond & Ludwig (16mm, cm, 1992), Aan Zee (16mm, cm, 1993), Tour de France (16mm, cm, 1995).
Director and screenplay: Vincent Bal.
Director of photography: Glynn Speeckaert.
Art director: Bie Boeykens.
Editor: Ewin Ryckaert.
Cast and characters: Michael Vergauwen (Tim), Frederick van der Veken (Bruno), Yanti Ehrentraut (Vera).
Producer: Johan Desmet.
Produzione e vendita all'estero: VZW Kort!, Leon Lepagestraat 28, 1000 Bruxelles, Belgium, tel. +32-25133902, fax +3225133902.