This is the story of a singing duel between two rival challengers both capable singers of the Neapolitan repertory. They are fighting over a woman, the wellaged Verginella who they believe is both lilywhite and innocent. Each wants to bind her to his heart forever, and so they decide to risk it all in a single singing contest in Piazza Magione, the same place where the famous battle in The Leopard took place many years before. And it is precisely during this contest when it happens that the battle breaks through into the film. Verginella is addressed by Prince Tancredi, "Oh, you good woman," and the abundantly blessed Verginella does not seem to belleve that the handsome prince has turned his attention just to her... The two rivals are abandoned and Verginella runs off with the prince. The two rival lovers rediscover their friendship for one another, having been made all too much aware that "wommen are all ho'…" Meanwhile, Verginella's mother counts the bountiful compensation that the rich Tancredi bestowed on her generous daughter for her services.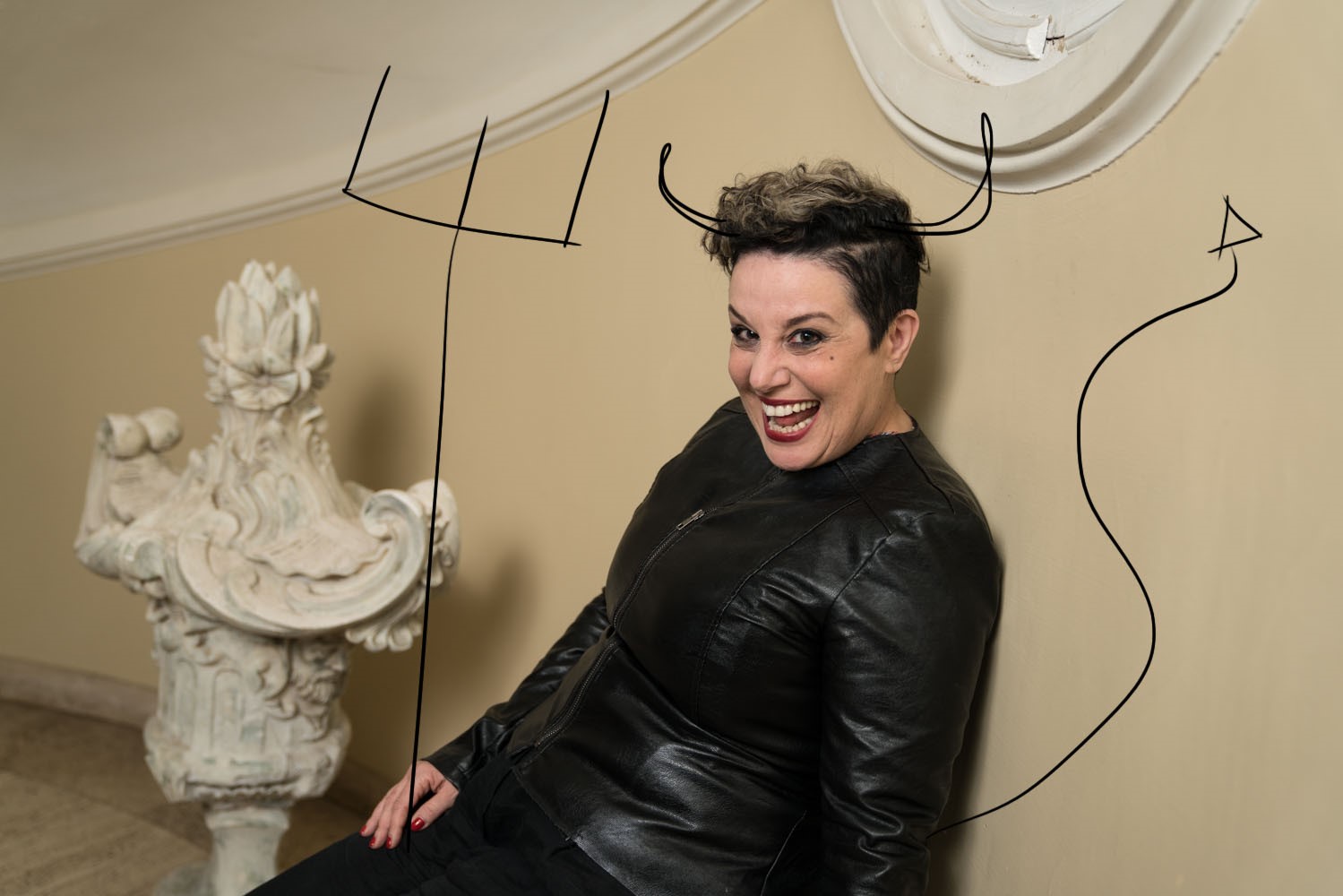 Roberta Torre
Roberta Torre (Milan, Italy, 1962) started directing documentaries and shorts, including Le anime corte in 1994, awarded at the Torino Film Festival. She debuted in feature films in 1997 with the musical Tano da morire, which received Kodak Award, the FEDIC Award and the Luigi De Laurentiis Award at Venice, and the David di Donatello for Best New Director. She next directed Sud Side Stori (2000); Angela (2002); Mare Nero (2006), with which she participated at the Locarno Film Festival; I baci mai dati (2010), based on the same-titled novel and which received the Brian Award at Venice and was presented at Sundance. She is also a stage director and author: as well as the already-mentioned I baci mai dati in 2014, she has also published Il colore è una variabile dell'infinito.
FILMOGRAFIA
Cronica (cm, 1989), Senti amor mio? (cm, 1994), Le anime corte (cm, 1994), Spioni (cm, doc., 1995), Appunti per un film su Tano (cm, doc., 1995), Palermo bandita (cm, doc., 1996), Tano da morire (1997), Sud Side Stori (2000), Il viaggio lungo di Arul, Rani e Vivetas (doc., 2002), Angela (2002), La malacanzone (doc., 2005), Mare Nero (2006), All Human Rights for All (ep. La fabbrica, cm, doc., 2008), La notte quando è morto Pasolini (cm, doc., 2009), Itiburtinoterzo (cm, doc., 2009), I baci mai dati (2010), Riccardo va all'inferno (2017).
Director: Roberta Torre.
Soggetto e sceneggiatura: Gianluca Sodaro, Roberta Torre.
Aiuto regia: Gianluca Sodaro.
Director of photography: Renaud Personnez.
Sound: Fabrizio Trovis.
Organizzazione: Franco Adelfio.
Cast: Enzo Paglino, Maria Varvar`, Ciccio Guarino.