Shanghai, 1984. Having fallen in love with the beautiful Li Xin, the young A Xi kills an older boy and is condemned to nine years imprisonment. Released from prison he discovers that Li Xin has another lover. A furious battle for possession of the girl, ensues between the two rivals.

"The aim of Zhoumo was to recount the life of a group of young, brutal and disorientated Chinese boys, who express their own passions through violence and death. In a certain sense this film touches upon the problems and dreams of the 'sixth generation' directors, a group of artists, born in the sixties, who graduated from school a few months after the massacre of Beijing." (Lou Ye)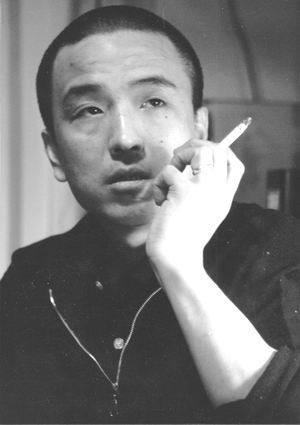 Lou Ye
Lou Ye was born in Shanghai in 1965. During the first half of the eighties he attended the Shanghai School of Fine Arts and worked as a cartoonist for an animation film studio. In 1985 he enrolled at the Beijing Cinema Academy where he studied film direction, graduating in 1989 after making Ins first short film. In 1993, together with other young graduates from the Academy, he founded the group "The sixth generation of directors", with whom he made the short film Headphones and the feature film Zhoumo, which was completed in 1994. Lou Ye has also worked for television and has directed several commercials.
FILMOGRAFIA
Driving without License (16mm, cm, 1987), Headphones (16mm, cm, 1989), Zhoumo (1994), Don't Be Young (1994), Crazy Guy (1995).
Director: Lou Ye.
Screenplay: Xu Qin.
Director of photography: Zhang Xigui.
Art director: Li Jixian, Wang Xiaoshuai.
Cast and characters: Wang Zhiwen (La La), Ma Xiaoqin (Li Xin), Jia Hongsheng (A Xi), Nai An (Chen Chen), Wang Xiaoshuai (Zhang Chi).
Produzione e vendita all'estero: Lou Ye, rm. 201 no. 4, Lane 34, Yunyang Rd., Shangai 200052, tel. +86-21-2801837, fax +86-10-2063477.