After a few years of separation, Martin Zuidewind has returned from England to see his sister Daantje. He decides to video his sister's everyday actions and behaviours. From the video pictures projected it is possible to perceive the subtle tension that exists between brother and sister, while the inserts of old Super8 films suggest that in the past something must have happened to cause their separation. Daantje starts a relationship with Ramon, hoping, in this way, to remove Martin from her life, but the latter, by manipulating the video material that he has filmed and through skilful montage, manages to alienate Ramon from his sister. At this point, brother and sister isolate themselves more and more from outside reality and by looking at the old Super8 films progressively recover the lost memories of their childhood. When the last images bring to light the causes of this tormented relationship, Martin can finally switch off the camera.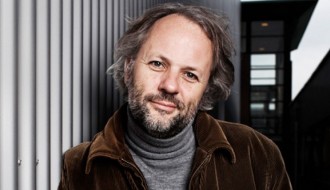 Robert Jan Westdijk
Robert Jan Westdijk (1964) finished the Dutch Film Academy in 1987. He has been a freelance director and a editor for several Dutch Broadcasting Companies, and in 1993 he made the short film Red Lens.
FILMOGRAFIA
Red Lens (16mm, cm, 1993), Zusje (Little Sister, 1995).
Director: Robert Jan Westdijk.
Screenplay: Robert Jan Westdijk, Jos Driessen.
Director of photography: Bert Pot.
Art director: Anouk Damoiseaux.
Editor: Herman P. Koerts.
Cast and characters: Kim van Kooten (Daantje), Hugo Metsers III (Martin), Roeland Fernhout (Ramon), Ganna Veenhuysen (Ingeborg).
Produttori: Clea de Koning, Robert Jan Westdijk.
Produzione e vendita all'estero: Grote Broer Filmwerken c.v., Postbus 58141, 1040 HC, Amsterdam, Netherlands, tel. +31-20-6161879, fax +31-20-6161879.