Argentino Vargas arrives in Buenos Aires. Standing in the main lobby of the San Martin Theater, he waits for someone to come and take him up to the 10th floor for a screening of the film in which he has the lead role. Misael Saavedra, who has also been invited to the screening, loses his way in the theater trying to find the screening room. The tall building, its rest rooms, staircases, elevators and workshops are the real protagonists of a mystery encountered by two man.
"The San Martín Theater is fascinating compared to other buildings of its time. One may imagine that, at the heart of this place, stories are played out which go beyond everyday life. [...] Personally speaking, I try to find settings which are different from those in which I have already worked, such as the pampas or the forest in Corrientes. I wanted to explore a new place, such as this building, its perspectives, its sounds, its silences, its angles, its electronic display signs, its views I wanted to find in these places the same force as that which I have filmed in nature but without repeating a formula." (L. Alonso)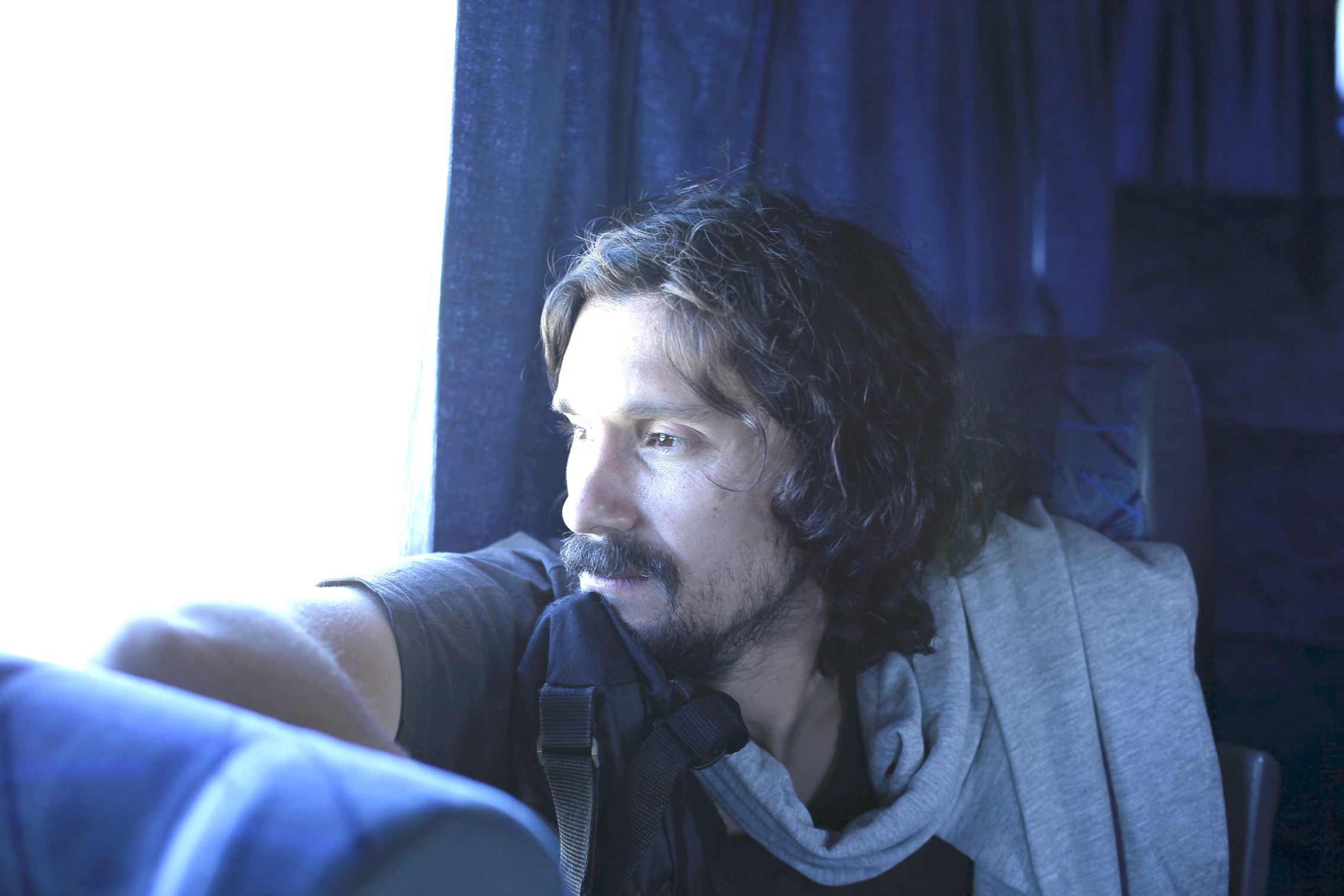 Lisandro Alonso
Lisandro Alonso (Argentina, 1973) after schooling at the Universidad del Cine began working in cinema in 1996, producing the short film La última llamada by Andrés G. Schaer. In 1998 he was the director's assistant of Nicolas Sarquim for the film Sobre la tierra and in 2001 he directed his first full-lenght La libertad. The following Los muertos (2004) received several international awards, including best film at Torino Film Festival. Fantasma was screened at Cannes as part of the Quinzaine des réalisateurs, just like the following Liverpool. Jauja was presented at Un certain regard during the last edition of the festival.
FILMOGRAFIA
Dos en la vereda (cm, 1995), La libertad (2001), Los muertos (2004), Fantasma (2006), Liverpool (2010), Sin título (Carta para Serra) (cm, 2011), Jauja (2014).