The day before the election, the 13-years old Jonalyn and her father, Edgar, decide to trek up the rugged mountains and fetch the grandfather, Apong Bisen, who has gone hunting for wild boars for more than three days and might not be able to vote. After hours of unyelding trekking, Edgar decides to move on, while he tells Jonalyn to stay until he comes back. Later, Edgar arrives wounded by a boar and Jonalyn cures his wound and the next morning they decide to go home. Back in village, the grandfather arrives with a bloodied wild boar hunched on his back and he invites all their neighbors and friends for a feast.
The film is inspired by a true story. In the 2004 presidential election, Jonalyn, a 13-year old of the Aeta community, fresh from her elementary graduation rites, taught middle-aged and elderly Aetas to read and write, enabling them to cast their votes for the upcoming election. To her dismay, her grandfather preferred to hunt wild boar to feed every member of the Aeta community, thus missing his chance to exercise his birth right." (B. Mendoza)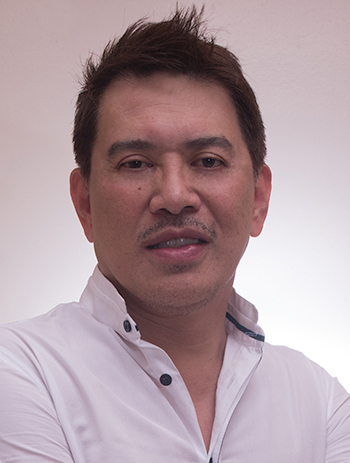 Brillante Mendoza
Brillante Mendoza (San Fernando, Philippines, 1960) started his career as a screenwriter, working for film, television and theatre. His first feature film The Masseur, won the Golden Leopard Award at the 2005 Locarno Film Festival, as well as the Interfaith Award in Brisbane. In 2006, he directed The Teacher which won the CinemAvvenire prize at the Torino Film Festival and Best Photography and Best Director Awards at the Cinemanila Festival. Summer Heat won the Netpac Award in Jeonju in 2007. Slingshot won the Special Jury Award in Marrakech in 2008, the Caligari Award in Berlin and Best Film and Best Director Awards in Singapore. For Kinatay (2009) he won the Best Director Prize at the Cannes Film Festival, for Ma' Rosa (2016) he received the Best Actress Award at the same festival. The latter title has also been presented in Turin.

FILMOGRAFIA
Masahista (The Masseur, 2005), Manoro (2006), Kaleldo (Summer Heat, 2006), Manoro (The Teacher, 2006), Foster Child (2007), Tirador (Slingshot, 2007), Serbis (Service, 2008), Lola (2009), Kinatay (2009), Captive (2012), Thy Womb (2012), Sapi (2013), Taklub (2015), Ma' Rosa (2016), Alpha, the Right to Kill (2018).