Romano Talone is an ice cream vendor who lives primarily at night among narrow cubby holes, dark rooms, public transportation and deserted streets. He never looks at his entire face in the mirror, but only the parts of it he needs to moisten, so that he doesn't realize he's getting old. His solitude gives him time to reflect on the possibility of changing his life and to imagine his ideal model of success: that of American businessmen of the mid-1900s. Because, marvelously and fatally, there's always time to change, because there are people in the world who help you live and people who help you die. There are also people in the world who only tell you that by now it's too late to change. Instead, even when Romano meets a 90 years old man, he asks him about his future, about the things he would still like to do.
"Mondoratto is somewhere to the east and Romano Talone is the perfect man for an imperfect world." (F. Carli, M. Santarelli)
Fabrizio Carli e Marco Santarelli
Fabrizio Carli and Marco Santarelli graduated from the School of Cinematic Art of Prague. Their filmmaking collaboration began in the summer of 1999 in Rome and has created Doppler, a team of stateless electro-amateurs and image artisans with specific audiovisual competences that range from writing to video making.
FILMOGRAFIA
A cena con Edipo (doc., 2005), Mondoratto (doc., 2006)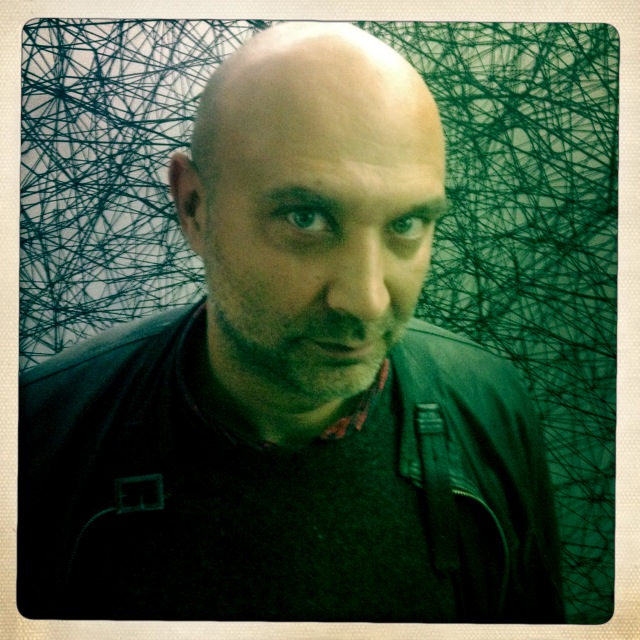 Marco Santarelli
Marco Santarelli (Rome), independent documentary filmmaker and TV director for Rai and Sky, shot the documentaries Superluoghi. Viaggio in Italia and Storie di housing sociale. Viaggio in Europa in 2008 and 2009. In 2009, he presented Interporto at the Torino Film Festival; this is the second film of a trilogy dedicated to the world of transportation which began with the movie GenovaTripoli. His film Scuolamedia won the UCCA prize at the 2011 Torino Film Festival, where, the next year, he received a special mention for his sci-fi short Un mondo meglio che niente. His last documentary, Lettera al Presidente (2013), distributed by Cinecittà-Luce, was presented in competition at the Rome Film Festival and at the Rotterdam Film Festival, and in 2014 it received a special mention at the Nastri d'argento.
FILMOGRAFIA
Superluoghi. Viaggio in Italia (doc., 2008), Storie di housing sociale. Viaggio in Europa (doc., 2009), GenovaTripoli (doc., 2009), Interporto (doc., 2009), Scuolamedia (doc., 2010), Milleunanotte (doc., 2012), Un mondo meglio che niente (cm, 2012), Lettera al Presidente (doc., 2013), Dustur (2015).