Young Elsa is chosen to portray in a movie Lylah Clare, a Hollywood star who died mysteriously. The film's director, who is also Lylah Clare's widower, is struck by the girl's resemblance and manipulates her personality and image to the point that she undergoes a process of total identification. After The Big Knife (1955), Aldrich turns his attention once more to Hollywood and its decline.
"I think it has a number of flaws. I was about to bum rap Kim Novak, when we were talking about this the other day, and I realized that would be pretty unfair. Because people forget that Novak can act. I really didn't do her justice. But there are some stars whose motion picture image is so large, so firmly and deeply rooted in the public mind, that an audience comes to a movie with a preconception [...]. And that preconception makes 'reality,' or any kind of myth that's contrary to that preconception makes 'reality,' impossibile. To make this picture work, to make Lylah work, you had to be carried along into that myth." (R. Aldrich)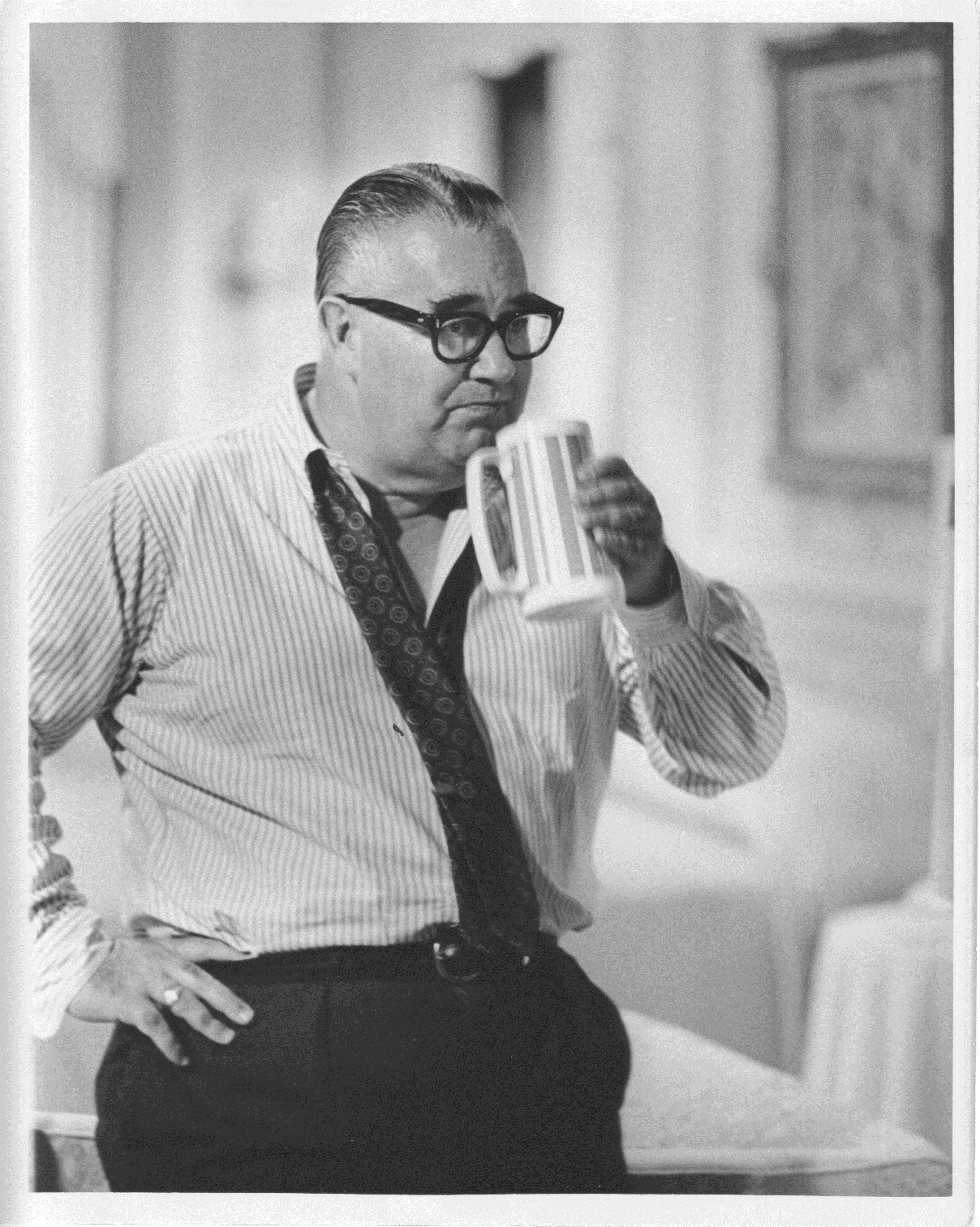 Robert Aldrich
Robert Aldrich (Cranston, Rhode Island, 1918 - Los Angeles, 1983) was borninto a family of bankers; after finishing his university degree he decided to move to Hollywood and begin a career in the movies. He first worked as assistant director for filmmakers like Jean Renoir, Abraham Polonsky, Joseph Losey and Charlie Chaplin, and debuted as a director in 1953 with the MGM film The Big Leaguer, about the world of baseball. His film World For Ransom (1954) began to trace the outline of his poetics, a brutal realism which pairs a fight for survival and exaltation of male virility before the background of a violent, petty society. That same year he tried his hand at westerns with Apache and Vera Cruz, both starring Burt Lancaster, the first of a series of Aldrich male role models later incarnated by actors like Charles Bronson, Jack Palance, Ernest Borgnine and Burt Reynolds. His next film, Kiss Me Deadly (1955), which was praised by "Cahiers du Cinéma," marked the beginning of his critical success, as Aldrich concentrated on typical hard boiled themes, to which he returned many years later with Hustle (1975). The Big Knife (1955), the first film Aldrich made with Associates & Aldrich – the independent production company which produced the majority of his films – was a bitter tirade against Hollywood and the world of entertainment, arguments which he brought up once again in The Legend of Lylah Clare (1968) and The Killing of Sister George (1968). The relationship between tyrannical system and individual was the central theme of Attack! (1956), a digression into war films, to which Aldrich frequently returned, with Ten Seconds to Hell (1959), The Dirty Dozen (1967), his greatest public success, and Too Late the Hero (1969), which repeated the same "patrol movie" formula of his preceding, successful film. Between 1962 and 1964 he directed Bette Davis in What Ever Happened to Baby Jane? and Hush… Hush, Sweet Charlotte (1965), films which combined thriller, grand guignol and female melodrama. He went on to study the world of prisons in The Longest Yard (1974) and put the spotlight on the corruption of power in the political fantasy Twilight's Last Gleaming (1977), culminating in the violent and blasphemous The Choirboys (1977). In 1981 he ended his career as an independent filmmaker, foreign to the logic of the Hollywood establishment, with …All The Marbles, an excursion into the world of women's sports.

FILMOGRAFIA
The Big Leaguer (Il grande alleato, 1953), World for Ransom (Singapore: intrigo internazionale, 1954), Apache (L'ultimo Apache, 1954), Vera Cruz (id., 1954), Kiss Me Deadly (Un bacio e una pistola, 1955), The Big Knife (Il grande coltello, 1955), Autumn Leaves (Foglie d'autunno, 1956), Attack! (Prima linea, 1956), The Garment Jungle (La giungla della 7a strada, non accreditato/uncredited, 1957), The Angry Hills (Le colline dell'odio, 1959), Ten Seconds to Hell (Dieci secondi con il diavolo, 1958), The Last Sunset (L'occhio caldo del cielo, 1961), What Ever Happened to Baby Jane? (Che fine ha fatto Baby Jane?, 1962), Sodom and Gomorrah (Sodoma e Gomorra, 1961-62), 4 for Texas (I 4 del Texas, 1963), Hush… Hush, Sweet Charlotte (Piano, piano, dolce Carlotta, 1964), The Flight of the Phoenix (Il volo della fenice, 1965), The Dirty Dozen (Quella sporca dozzina, 1967), The Legend of Lylah Clare (Quando muore una stella, 1968), The Killing of Sister George (L'assassinio di Sister George, 1968), The Greatest Mother of 'em all (cm, 1969), Too Late the Hero (Non è più tempi d'eroi, 1969), The Grissom Gang (Grissom Gang - Niente orchidee per Miss Blandish, 1971), Ulzana's Raid (Nessuna pietà per Ulzana, 1972), The Emperor of the North Pole (L'imperatore del Nord, 1973), The Longest Yard (Quella sporca ultima meta, 1974), Hustle (Un gioco estremamente pericoloso, 1975), Twilight's Last Gleaming (Ultimi bagliori di un crepuscolo, 1977), The Choirboys (I ragazzi del coro, 1977), The Frisco Kid (Scusi, dov'è l'West?, 1979), …All The Marbles (California Dolls, 1981)