Belfast, 1971. A bloodstained Northern Island at the height of the Troubles. Catholic Nationalists and Protestant Loyalists are fighting each other in the streets, shooting, detonating car bombs. The two sides are joined by paramilitary troops, irregulars, and criminals. Gary is one of the recruits of Her Majesty's Armed Forces patrolling the streets of the capital. During a combat, he gets separated from his squad and finds himself behind enemy lines. The night quickly turns into a nightmare, and Gary will have to face the terror and anguish generated by that fratricidal hatred.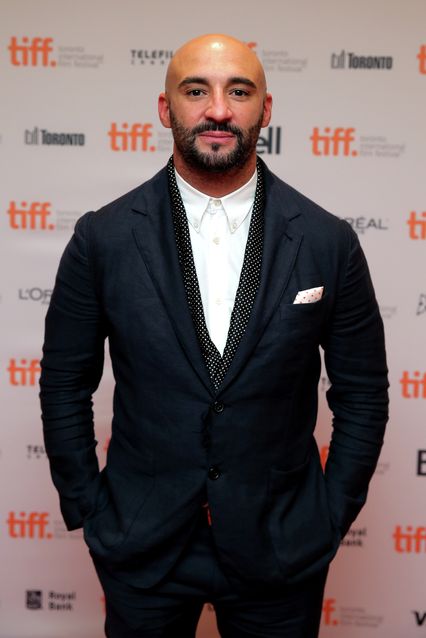 Yann Demange
Yann Demange (Paris, France, 1977) grew up in London, where he started off directing concerts and music videos. He directed his first feature film Joe in 2001, which was presented at the British Council Festival. After graduating from the National Film and Television School, he made the TV movie Man in a Box (2004), the short films Incomplete (2006) and Alan & Samir (2007). He directed the show Dead Set (2009), for which he received a nomination for best drama serial at the BAFTA Awards, and in 2013 he won the award for best director for the TV series Top Boy. '71 is his debut feature film and was selected at the Berlinale competition.
FILMOGRAFIA
Joe (cm, 2001), Man in a Box (tv, 2004), Incomplete (cm, 2006), Alan & Samir (cm, 2007), Dead Set (serie tv/tv series, 2009), Top Boy (serie tv/tv series, 2011), '71 (2014).
Declaration
film director
"When I read the screenplay for the first time, many images crossed my mind, from The Warriors by Walter Hill to Escape from New York by John Carpenter. There was also that incredible scene in Army of Shadows when they were going to shoot a collaborator. I've stolen things from lots of films."
regia/director
Yann Demange
sceneggiatura/screenplay
Gregory Burke
fotografia/cinematography
Anthony «Tat» Radcliffe
montaggio/film editing
Chris Wyatt
scenografia/production design
Chris Oddy
costumi/costume design
Jane Petrie
musica/music
David Holmes
suono/sound
Rashad Omar
interpreti e personaggi/cast and characters
Jack O'Connell (Gary Hook), Paul Anderson (Leslie Lewis), Richard Dormer (Eamon), Sean Harris (l'agente/officer Sandy), Barry Keoghan (Sean Bannon), Martin McCann (Paul Haggerty), Charlie Murphy (Brigid), Sam Reid (ten./lt. Armitage), William Scott (Quinn), David Wilmot (Boyle)
produttori/producers
Angus Lamont, Robin Gutch
produzione/production
Crab Apple Films, Warp Films
distribuzione/distribution
Good Films
contatti/contacts
Good Films
Francesco Melzi D'Eril