In Damascus, the Syrian director Mohammad Malas is shooting a film. War is all around, in the tatters of the city the crew is moving around in, in the discussions of the people working on the film. Everyone has their own stories and losses to bear. Everyone is intent on wondering what will happen and thinking hopefully about tomorrow.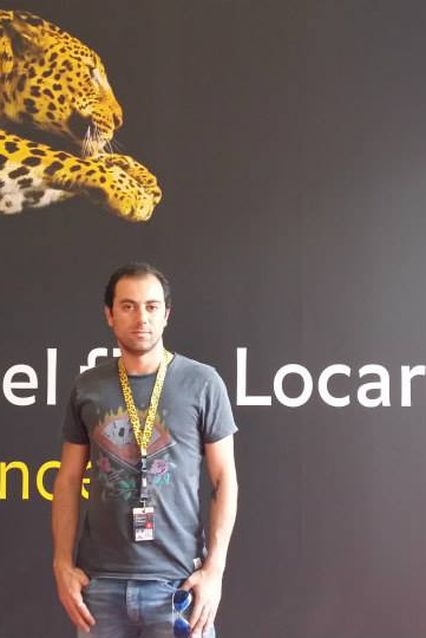 Ziad Kalthoum
Ziad Kalthoum (Homs, Syria, 1981) graduated in film; he worked as an assistant director on several films, series and TV programs, including Ladder to Damascus by Mohammad Malas (2013). In 2011 he directed his first documentary, Oh, My Heart which was selected for the Carthage Film Festival.
FILMOGRAFIA
Aydil (Oh, My Heart, doc., 2011), Al-rakib al-khaled (The Immortal Sergeant, doc., 2013).
Declaration
film director
"My mandatory military service was done. I was then held in the army reserve with the revolution in my country. I was stuck for a whole year, waiting for my discharge, with no hope in sight. My military rank was sergeant. I was assigned to run Bassel Al Assad theatre. I work with my friend Mohammad Malas on his feature film as an assistant director. I hold my small camera and try to document our daily activities where all the technicians, mainly from the opposition, tell me their stories. Some of them had their houses shelled, some of them emigrated and doesn't know where they are going next and some of them had their friends killed. I got back home, I sit and watch the news about destruction, violence, shelling… The sun rises anew, I wake up once more and put on my military suit, and go off to my military base to start a new day."
regia, sceneggiatura, fotografia/director, screenplay, cinematography
Ziad Kalthoum
montaggio/film editing
Firas Jawad, Marwan Ziadeh
musica/music
The silver MT zion, Bononbo
suono/sound
Nadime Mishlawi