ANVERJ PAKHUST, HAVERZH VERADARDZ
ENDLESS ESCAPE, ETERNAL RETURN
Country:
Armenia, Netherlands, Switzerland

Between the late 1980s and early 1990s, three history-making events shook Armenia: independence from the Soviet Union, which redrew the geography of an entire portion of the world; the war with Azerbaijan for control of Nagorno-Karabakh; and a devastating earthquake. These episodes forced many Armenians to leave their homeland. Including a man who today lives in Moscow and retraces for us his journey as an exile, which has lasted over twenty years.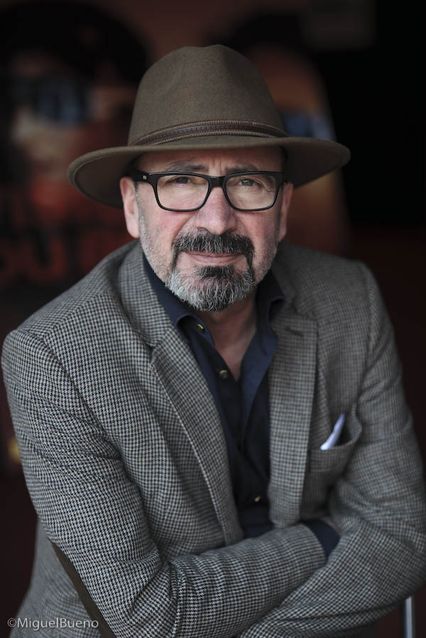 Harutyun Khachatryan
Harutyun Khachatryan (Akhalkalak, Georgia) graduated in 1981 from the Film Division of the Department of Culture of the Armenian State Pedagogical University. Between 1981-1986, he worked as an assistant to director and film director at the Armenian Documentary Studio and between 1987-2005 he worked in Hayfilm aka Armenfilm Studio as director and producer. He directed films that were awarded prizes at various international film festivals. In 2003, he received Armenian Government Award and obtained recognition as Honored Artist of the Republic of Armenia. Director of Golden Apricot Fcd, is also co-founder and General Director of Yerevan International Film Festival since 2004.

FILMOGRAFIA
Taghi dzaynere (The Voices of the District, cm, doc., 1981), Mi iradardzutyan khronika (Chronicle of a Case, mm, doc., 1985), Kond (mm, doc., 1987), Spitak Kaghak (White Town, mm, doc., 1988), Qamin unaynutyan (The Wind of Emptiness, 1990), Veradardz Avetyats Erkir (Return to the Promised Land, doc., 1991), Vaveragrogh (Documentarist, 2003), Poeti Veradardze (Return of the Poet, 2006), Border (Sahman, 2009), Anverj pakhust, haverzh veradardz (Endless Escape, Eternal Return, doc., 2014).
Declaration
film director
"The question of national identity is very important today, especially in our age of globalization. It is one of the questions I could never find an answer to. Why do people leave their country? Is it a necessity opposed by the time we live in? Or maybe it is our nation's characteristic? Armenia is a country situated between Asia and Europe, Eastern and Western civilization – so if for some people the question of preserving and following national traditions is not important at all today, for the others national identity is the most important feature of a country throughout its history till now."
regia, produttore/director, producer
Harutyun Khachatryan
sceneggiatura/screenplay
Harutyun Khachatryan, Mikayel Stamboltsyan
fotografia/cinematography
Vrej Petrosyan, Suren Tadevosyan
montaggio/film editing
Karine Vardanyan, Karen Baghinyan
musica/music
Avet Terteryan
suono/sound
Hayk Israelyan, Karen Tsaturyan
interpreti/cast
Hayk Khachatryan, Ruben Hakhverdyan, Gevorg Aghekyan, Stepan Hovhannsiyan, Yura Hovhannisyan, Sayat Ayvasyan, Hayk Alexanyan, Volodya Asatryan produzione/production
Golden Apricot FCD