Southern United States, 1861. The soldier of fortune Rhett has taken an interest in Scarlet O'Hara, who is infatuated with a gentleman by the name of Ashley, but he is actually in love with her cousin. Intricate stories further complicated by the onset of the Civil War and by the destitute fate awaiting former confederate landowners like the O'Hara's. To escape the prospect of poverty, Scarlett gets married three times and reinvents herself as an entrepreneur. Despite having a daughter with Rhett, her third husband, she still loves Ashley. Only after losing everything, including her child and Rhett's love, will she realize that he was the right man for her.

The real creator of this masterpiece was the producer David O. Selznick, more so than the director Victor Fleming and those who preceded him behind the camera (George Cukor and Sam Wood). The film is now being presented by Warner Bros. in its new, digitally restored version on the occasion of the 75th anniversary of is releasing in 1939.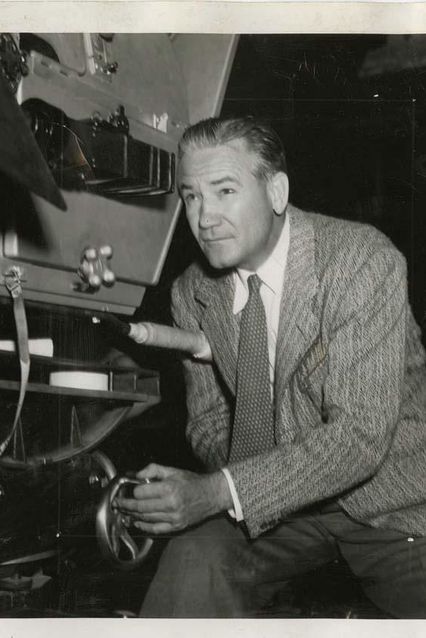 Victor Fleming
Victor Fleming (La Cañada, CA, USA, 1889 - Cottonwood, AZ, USA, 1949) started working in silent film, making many adventure films with Douglas Fairbanks and several westerns. He started working with MGM in 1932, directing comedies for Jean Harlow (Bombshell, 1933; Reckless, 1935) and more adventure films (like Captains Courageous, 1937). With The Wizard of Oz (1939) and Gone with the Wind (1939) he gets the Academy Award's recognition, winning respectively best song (Over the Rainbow) and ten different Oscars for the latter. He worked with Spencer Tracy on Dr Jekyll and Mr Hyde (1941) and Tortilla Flat (1942), an adaptation of Steinbeck's novel. He died while he was shooting the movie Joan of Arc.
FILMOGRAFIA
When the Clouds Roll By (Douglas superstizioso, 1919), The Mollycoddle (Un pulcino nella stoppa, 1920), Law of the Lawless (Il minareto in fiamme, 1923), Adventure (1925), The Way of All Flesh (Nel gorgo del peccato, 1927), The Awakening (Il risveglio, 1928), The Virginian (L'uomo della Virginia, 1929), Red Dust (Lo schiaffo, 1932), Captains Courageous (Capitani coraggiosi, 1937), Test Pilot (Arditi dell'aria, 1938), The Wizard of Oz (Il mago di Oz, 1939), Gone with the Wind (Via col vento, 1939), Dr Jekyll and Mr Hyde (Il dottor Jekyll e Mr Hyde, 1941), Tortilla Flat (Gente allegra, 1942), A Guy Named Joe (Joe il pilota, 1943), Adventure (Avventura, 1945), Joan of Arc (Giovanna d'Arco, 1949).
regia, sceneggiatura/director, screenplay
Victor Fleming [George Cukor, Sam Wood, non accr./uncr.]
soggetto/story
dall'omonimo romanzo di/from the novel of the same title by Margaret Mitchell
sceneggiatura/screenplay
Sidney Howard [Oliver H.P. Garrett, Ben Hecht, Jo Swerling, John Van Druten, non accr./uncr.]
fotografia/cinematography
Ernest Haller, Lee Garmes
scenografia/production design
William Cameron Menzies
costumi/costume design
Walter Plunkett
musica/music
Max Steiner
suono/sound
Fernando Ribero
interpreti e personaggi/cast and characters
Vivien Leigh (Scarlett O'Hara), Clark Gable (Rhett Butler), Leslie Howard (Ashley Wilkes), Olivia de Havilland (Melanie Hamilton), Thomas Mitchell (Gerald O'Hara), Barbara O'Neil (Ellen O'Hara), Howard C. Hickman (John Wilkes), Evelyn Keyes (Suellen O'Hara), Ann Rutherford (Carreen O'Hara), George Reeves (Brent Tarleton), Fred Crane (Stuart Tarleton)
produttore/producer
David O. Selznick
produzione/production
Warner Bros.
contatti/contacts
Warner Bros.
Riccardo Tinnirello