Presentations, gala dinners, official encounters and autograph signing: to authors, the literary industry can take on the aspect of obligatory rites in order to belong to that world. Above and beyond the – often repetitive – questions and the rote words recited with habitual self-confidence, there are also private and intimate moments, which reveal something about the author that goes beyond the public image. And then there are the books, another world to study and create a dialogue with the images.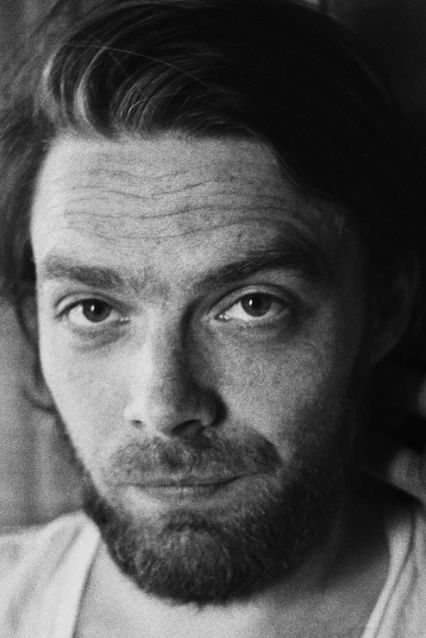 René Frölke
René Frölke (Eichsfeld, Germany, 1978), after studying film at the HFG in Karlsruhe, worked for many years as an editor and director of photography for documentaries and television projects. In 2010, he made his first feature film, Of the Salamander's Espousal with the Green Snake, which received the Arte award at the Duisburg Documentary Film Festival and was presented at Turin Film Festival in 2011.
FILMOGRAFIA
Past Remains Silent (cm, 2004), Jour de grève (cm, doc., 2007), Der Gast (The Guest, cm, 2007), Ropinsalmi (cm, 2008), Von der Vermählung des Salamanders mit der grünen Schlange (Of the Salamander's Espousal with the Green Snake, doc., 2010), Führung (Guided Tour, doc., 2011), Jeremy Y. Call Bobby O. Oder Morgenthau Without Tears (2012), Le beau danger (doc., 2014).
Declaration
film director
"Le beau danger is a cinematic arrangement of documentary footage and literary writing of the Romanian author Norman Manea. His writing runs through the film in one hundred and seventy black-and-white panels. In the course of the film, these readable images constantly interrupt the cinematic picture and challenge the viewer to seek a text behind the text. The film is in the end an attempt to have text and image question one another. It also seems to me an observation where the discrepancy of our time becomes visible, a discrepancy in which information becomes the adversary of experience and thereby also of the memory itself."
regia, soggetto, fotografia, montaggio/director, story, cinematography, editor
René Frölke
musica/music
Eric Satie
interprete/cast
Norman Manea
produttori/producers
Ann Carolin Renninger, René Frölke
produzione/production
joon film
coproduttore/coproducer
Paolo Benzi
coproduzione/coproduction
Okta Film
contatti/contacts
Joon Film
Ann Carolin Renninger
+4
9 176 240 896 34