Downtown Manhattan has been struck by a virus transmitted by rats which turns humans into blood-thirsty creatures. At first, the emergency is underestimated and the civil protection units think all they have to do is shut down the public transportation system and lock down the streets to keep the epidemic under control. But these measures prove completely useless and the virus continues to spread, throwing the city into chaos. On Mulberry St., squatters in a building complex barricade themselves inside, trying to avoid contagion.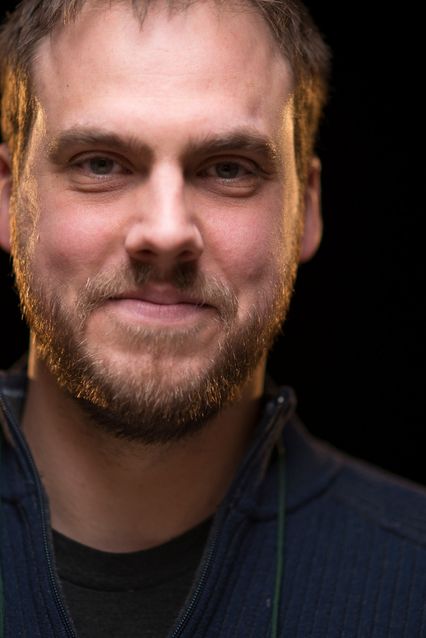 Jim Mickle
Jim Mickle (Pottstown, PA, USA, 1979) studied at New York University and received his degree in 2002. He met Nick Damici, his future screenwriter, at NYU. After working as director's assistant, he debuted with the short The Underdogs (2002), which was followed by the feature films Mulberry St. (2006), Stake Land (2010), and We Are What We Are (2013), making a name for himself as one of the most interesting horror directors of his generation. With Cold in July (2014), featuring Michael C. Hall, the star of successful TV series such as Six Feet Under and Dexter, Mickle has tried his hand at thrillers, with excellent results, as witnessed by his nomination for the Grand Jury Prize at the 2014 Sundance Festival.
FILMOGRAFIA
The Underdogs (cm, 2002), Mulberry St. (2006), Stake Land (2010), We Are What We Are (2013), Cold in July (2014).
Declaration
film director
"For a long time, I was drawing sketches to figure out what these creatures look like. When you're making a zombie movie, you have to find a way to make them look or seem different if you want to be relevant. I started sketching rat ears and noses on them, and at first they looked goofy. But if you darken them and do silhouettes, it becomes moody. My biggest gripe with Signs is that up until it showed the aliens, it was like a Hitchcock movie. The minute they showed it, all the tension was drained. I always hated that moment."
regia, montaggio/director, film editing
Jim Mickle
sceneggiatura/screenplay
Nick Damici, Jim Mickle
fotografia/cinematography
Ryan Samul
musica/music
Andreas Kapsalis
interpreti e personaggi/cast and characters
Nick Damici (Clutch), Kim Blair (Casey), Ron Brice (Coco) Bo Corre (Kay), Tim House (Ross), Larry Fleishman (Charlie), Larry Medich (Frank), Javier Picayo (Otto), Antone Pagan (Peter Pace), John Hoyt (Big Vic), Lou Torres (il proprietario del bar/bartender Larry), Larry Fessenden (l'uomo dietro al cancello/man behind the gate)
produttori/producers
Victor Assante, Rene Bastian, Adam Folk, Tim House, Linda Moran