A powerful and diabolical record company owner, a shy and creative musician, a beautiful singer. The setting is the Paradise, a magnificent theatre that hides the disfigured Phantom in its depths. Twelve years before Webber's musical, De Palma sets his horror-musical in the world of rock, crossing The Phantom of the Opera by Leroux, Faust by Goethe and The Portrait of Dorian Gray by Wilde. Baroque, ironic, visionary, with songs by Paul Williams (the bad guy, Swan).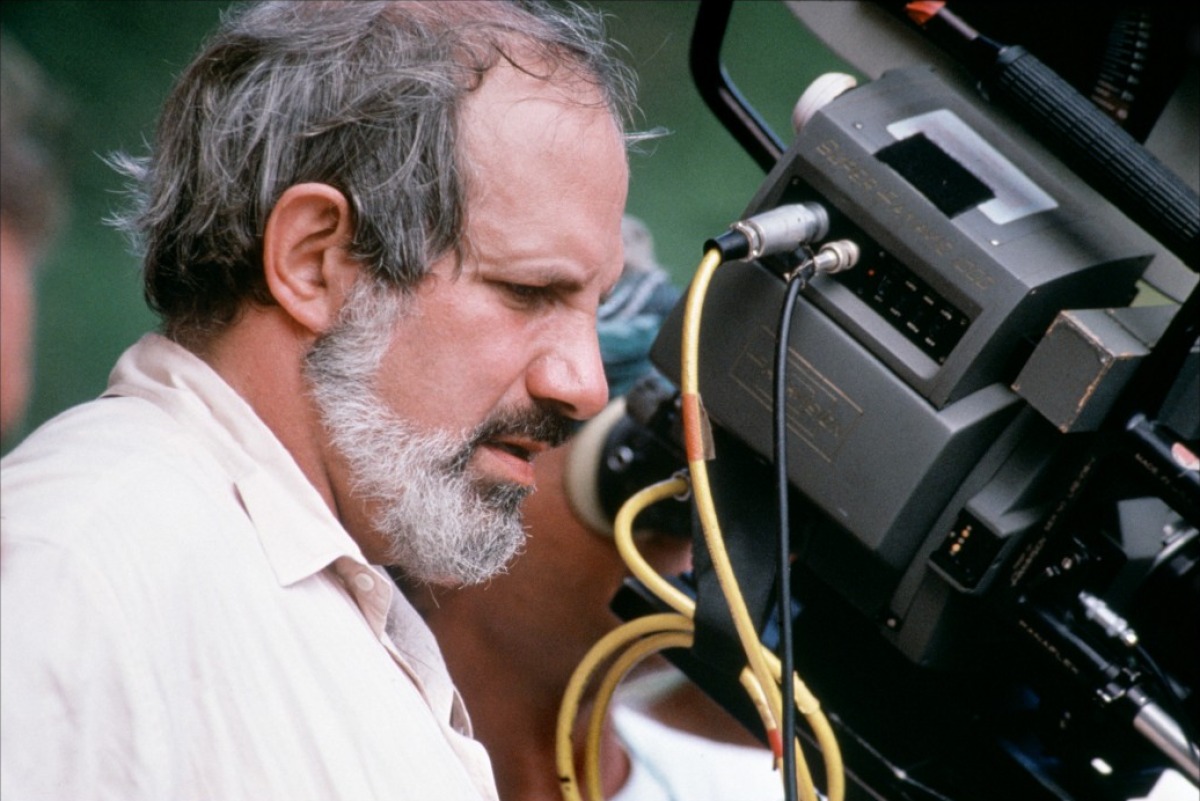 Brian De Palma
Brian De Palma (Newark, NJ, USA, 1940) studied physics at Columbia University in the 1960s, then switched to theater and film studies in grad school. He was exposed to various influences, from the movies made by Welles, Hitchcock, Antonioni, and Godard, to the lessons he learned from his drama teacher Wilford Leach. He started making short films and showing a keen interest in experimental cinema and European nouvelle vague movements. He made his first noteworthy feature films in the late 1960s and early 1970s with independent production companies: Greetings (1968), The Wedding Party (1969), and Hi, Mom! (1970), which starred Robert De Niro. Sisters (1973) was his first psychological thriller, which would become his trademark style. He gained international recognition in the late 1970s with the musical-thriller Phantom of the Paradise (1974), the horror movie Carry (1976, based on Stephen King's novel), and Dressed to Kill (1980). He made some of his greatest hits in the 1980s: Blow Out (1981), Scarface (1983, which featured Al Pacino in the remake of Howard Hawks' 1932 classic), and The Untouchables (1987), revealing his predilection for thrillers and gangster movies. After the flop of The Bonfire of the Vanities (1990, based on Tom Wolfe's novel), he regained the critics and public's favor with Carlito's Way (1993), which starred again Al Pacino. He made his first blockbuster Mission: Impossible in 1996, and his first science fiction Mission to Mars in 2000. He then directed Femme Fatale (2002), The Black Dhalia (2006, based on James Ellroy's novel), and the war movie Redacted (2007, winner of the Silver Lion at the Venice Film Festival). These last movies confirmed his visionary talent, unique among his generation of filmmakers that grew up in the New Hollywood period, and his sometimes-troubled relationship with the American movie industry.
FILMOGRAFIA
Icarus (cm, 1960), 660124: The Story of an IBM Card (cm, 1961), Woton's Wake (cm, 1962), Jennifer (cm, 1964), Mod (cm, 1964), Bridge That Gap (cm, 1965), The Responsive Eye (cm, 1966), Show Me a Strong Town and I'll Show You a Strong Bank (cm, 1966), Murder à la Mod (cm, 1968), Greetings (Ciao America!, 1968), The Wedding Party (Oggi sposi, 1969), Dionysus in '69 (Dionisio nel '69, 1970), Hi, Mom! (id., 1970), Get to Know Your Rabbit (Conosci il tuo coniglio, 1972), Sisters (Le due sorelle, 1973), Phantom of the Paradise (Il fantasma del palcoscenico, 1974), Obsession (Complesso di colpa, 1976), Carrie (Carrie - Lo sguardo di Satana, 1976), The Fury (Fury, 1978), Home Movies (Home Movies - Vizietti familiari, 1980), Dressed to Kill (Vestito per uccidere, 1980), Blow Out (id., 1981), Scarface (id., 1983), Body Double (Omicidio a luci rosse, 1984), Dancing in the Dark (videoclip, 1984), Relax, Version 3 (videoclip, 1984), Wise Guys (Cadaveri e compari, 1986), The Untouchables (The Untouchables - Gli intoccabili, 1987), Casualties of War (Vittime di guerra, 1989), The Bonfire of the Vanities (Il falò delle vanità, 1990), Raising Cain (Doppia personalità, 1992), Carlito's Way (id., 1993), Mission: Impossible (id., 1996), Snake Eyes (Omicidio in diretta, 1998), Mission to Mars (id., 2000), Femme Fatale (id., 2002), The Black Dahlia (Black Dahlia, 2006), Redacted (id., 2007), Passion (2012), Domino (2018).
regia, sceneggiatura/director, screenplay
Brian De Palma
soggetto/story
Brian De Palma, dal romanzo Il fantasma dell'Opera di/from the novel Le Fantôme de l'Opéra by Gaston Leroux
fotografia/cinematography
Larry Pizer
montaggio/film editing
Paul Hirsch
scenografia/production design
Jack Fisk
costumi/costume design
Rosanna Norton
musica/music
Paul Williams
interpreti e personaggi/cast and characters
William Finley (Winslow, il Fantasma/the Phantom), Paul Williams (Swan), Jessica Harper (Phoenix), Rod Serling (il narratore/narrator)
produttore/producer
Edward R. Pressman
produzione/production
Harbor Productions