Helga Ullmann, a German psychic living in Rome, is stabbed in her apartment with a hatchet. During a recent parapsychology convention, she had felt the presence of a murderer in the audience and had pointed him out to a colleague of hers. A man wearing a raincoat, black leather gloves, and a wide-brimmed hat, kills her while listening to a children's song. The psychic's neighbor, a pianist called Marc, and his friend Carlo happen to witness the brutal murder and catch a glimpse of the killer as he is leaving. Marc is tormented by what he saw, so he decides to discover the identity of the mysterious hatchet man. But the closer he gets to the truth, the more intricate the case becomes. Soon, the people he contacts to help him shed light on the murder are inexplicably killed one after the other…

One of Dario Argento's masterpieces, presented in the new version, digitally restored by the National Film Archives and Medusa in occasion of the 40th anniversary of its original release.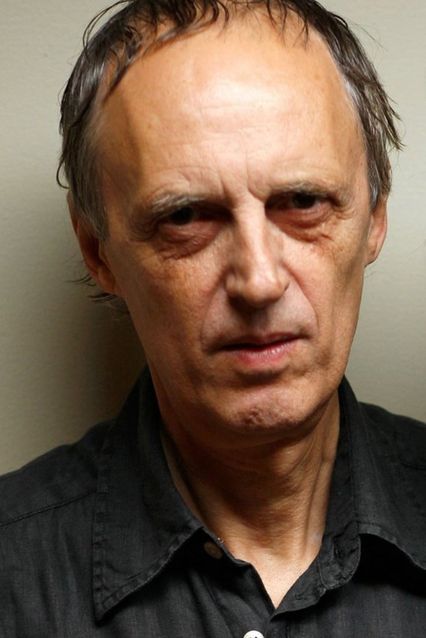 Dario Argento
Dario Argento (Rome, 1940) began his cinema career as an assistant to Sergio Leone, collaborating on the screenplay of Once Upon a Time in the West (1968). He debuted as a director with Bird with the Glass Feathers (1970), followed by The Cat o'Nine Tails (1971) and Four Flies on Gray Velvet (1972). After trying his hand at history with The Five Days of Milan (1973), he returned to horror with Deep Red (1975) and Suspiria (1977). He moved to the United States in 1987, where he directed the episode The Black Cat from the film Two Evil Eyes (1990) and the thriller Trauma (1993). The Stendahl Syndrome (1996) marks his return to Italy. In 2001 he directed the thriller Sleepless, and in 2004 The Card Player, which explores the world of videopoker. He then participated to the series Masters of Horrors (2005-2006), directing the episodes Jenifer and Pelts, both presented in Turin. In 2014, he published his autobiography Paura.
FILMOGRAFIA
L'uccello dalle piume di cristallo (1970), Il gatto a nove code (1971), Quattro mosche di velluto grigio (1971), Le cinque giornate (1973), Profondo rosso (1975), Suspiria (1977), Inferno (1980), Tenebre (1982), Phenomena (1985), Opera (1987), Due occhi diabolici (co-regia/co-director George Romero, 1990), Trauma (1993), La sindrome di Stendhal (1996), Il fantasma dell'opera (1998), Nonhosonno (2001), Il cartaio (2004), Masters of Horror (ep. Jenifer, TV, 2005; ep. Pelts, TV, 2006)
regia/director
Dario Argento
soggetto, sceneggiatura/story, screenplay
Dario Argento, Bernardino Zapponi
fotografia/cinematography
Luigi Kuveiller
montaggio/film editing
Franco Fraticelli
scenografia/production design
Giuseppe Bassan
costumi/costume design
Elena Mannini
musica/music
Goblin, Giorgio Gaslini
interpreti e personaggi/cast and characters
David Hemmings (Marc Daly), Daria Nicolodi (Gianna Brezzi), Gabriele Lavia (Carlo), Macha Méril (Helga Ulmann), Eros Pagni (comm./supt. Calcabrini), Giuliana Calandra (Amanda Righetti), Piero Mazzinghi (Bardi), Glauco Mauri (prof. Giordani)
produttore/producer
Salvatore Argento
produzione/production
Rizzoli Film, Seda Spettacoli
contatti/contacts
Medusa Film