Post-apocalyptic America is in the throes of an epidemic of vampirism. The cities have become enormous tombs and the survivors live out in the countryside. One of them, young Martin, witnesses the annihilation of his family by a vampire and decides to join a rebel hunter named Mister in an on-the-road trip. Their journey, which brings them into contact with hordes of blood-thirsty beings and obsessed sects, but also with other allies and fortresses built by survivors, will take them to the city of New Eden.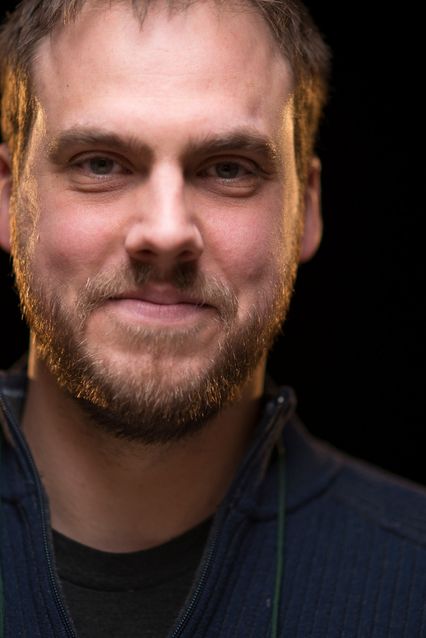 Jim Mickle
Jim Mickle (Pottstown, PA, USA, 1979) studied at New York University and received his degree in 2002. He met Nick Damici, his future screenwriter, at NYU. After working as director's assistant, he debuted with the short The Underdogs (2002), which was followed by the feature films Mulberry St. (2006), Stake Land (2010), and We Are What We Are (2013), making a name for himself as one of the most interesting horror directors of his generation. With Cold in July (2014), featuring Michael C. Hall, the star of successful TV series such as Six Feet Under and Dexter, Mickle has tried his hand at thrillers, with excellent results, as witnessed by his nomination for the Grand Jury Prize at the 2014 Sundance Festival.
FILMOGRAFIA
The Underdogs (cm, 2002), Mulberry St. (2006), Stake Land (2010), We Are What We Are (2013), Cold in July (2014).
Declaration
film director
"Both Nick Damici and I love zombie movies, because I think there's so much that you can do with them. They can stand in for social commentary, and they can also be characters in their own way because there is a piece of humanity left in them. You can make them fast or you can make them slow. There are all these different angles you can go with zombies, and I think vampires are kind of the same thing, in a way. You can go classical, with the Bram Stoker idea, and you can also go into different cultures and see what their ideas of vampires are, which is often really surprising and different."
regia, montaggio/director, film editing
Jim Mickle
sceneggiatura/screenplay
Nick Damici, Jim Mickle
fotografia/cinematography
Ryan Samul
scenografia/production design
Daniel R. Kersting
costumi/costume design
Elisabeth Vastola
musica/music
Jeff Grace
interpreti e personaggi/cast and characters
Nick Damici (Mister), Connor Paolo (Martin), Danielle Harris, Kelly McGillis, Michael Cerveris (Jebedia Loven), Sean Nelson, Bonnie Dennison, Gregory Jones (il padre di Martin/Martin's father), Traci Hovel (la madre di Martin/Martin's mother), James Godwin (Barn Vamp), Tim House (lo sceriffo/sheriff), Marianne Hagan (dr Foley), Stuart Rudin, Adam Scarimbolo (Kevin), Vonia Arslanian, Heather Robb, Eilis Cahill, Larry Fessenden, Chance Kelly, Angelique Biasutto, Jean Brassard, Adam Folk, Lou Sumrall, Phyllis Bash
produttori/producers
Derek Curl, Larry Fessenden
contatti/contacts