Giulio Questi started making films again between 2002 and 2007, using only a camera, his home as a set, and covering all the roles himself: director, screenwriter, editor, and actor. The experience resulted in seven short films: Doctor Schizo e Mister Phrenic, Lettera da Salamanca, Tatatatango, Mysterium Noctis, Repressione in città, Vacanze con Alice, Visitors. These experimental and surreal shorts give voice to the passions and obsessions of the director from Bergamo.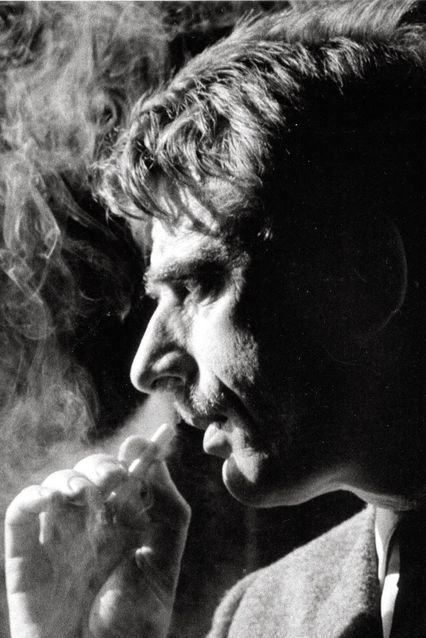 Giulio Questi
Giulio Questi (Bergamo, 1924), after his experience as a partisan, began to write short stories for various literary journals (including Vittorini's "Il Politecnico); in the mid-1950s, he began working in cinema, as a documentary filmmaker (Giocare, 1957), an assistant director for Zurlini and Rosi, and an actor for Fellini in La dolce vita (1960). In 1961, he shot his first fiction film, Viaggio di nozze, an episode of Latin Lovers, and the next year he collaborated on the "mondo film" (a movie made with archival material that is deliberately shocking and offensive) Universo di notte. In 1963, he directed an episode of another collective move, Nudi per vivere, which he made with Elio Petri and Giuliano Montaldo under the pseudonym Elio Montesti; the movie was seized by the censors and was never distributed. In 1964, he directed Il passo, an episode for the film Amori pericolosi, and finally, in 1967, his first feature film: the western Django, Kill (If You Live, Shoot!), which was also seized because of explicit violence and was extensively re-edited (in 1975 it was re-released with the title Oro Hondo, in a longer but still incomplete version). In 1968, he directed A Curious Way to Love, an unsuccessful murder mystery starring Gina Lollobrigida and Jean-Louis Trintignant, and in 1972, Arcana, a surrealistic masterpiece which once again had distribution problems. He left cinema and in the 1970s and 1980s worked in television, directing works that include L'uomo della sabbia (1975), Vampirismus (1982) and Il segno del comando (1989), a remake of the tv film of the same title from 1971. Between 2003 and 2007, completely on his own, he made a series of seven experimental shorts (which were brought together in 2008 in the collection By Giulio Questi) in which he was the sole protagonist, as well as the director, screenwriter and editor. 2014 marked his debut as an author, when Einaudi published his collection of short stories Uomini e comandanti, for which he recently won the Piero Chiara literary award.
FILMOGRAFIA
Le italiane e l'amore (ep. La prima notte, coregia Marco Ferreri, Gian Vittorio Baldi, cm, 1961), Universo di notte (non accr./uncred., doc., 1962), Nudi per vivere (coregia Elio Petri, Giuliano Montaldo [Elio Montesti], 1963), Amori pericolosi (ep. Il passo, coregia Carlo Lizzani, Alfredo Giannetti, mm, 1964), Se sei vivo spara (conosciuto anche come/also known as Oro Hondo o/or Django Kill, 1967), La morte ha fatto l'uovo (1968), Arcana (1972), L'uomo della sabbia (tv, 1975), Vampirismus (tv, 1982), Quando arriva il giudice (tv, 1985), Il segno del comando (tv, 1989), Non aprire all'uomo nero (tv, 1994), Il commissario Sarti (tv, 1994), By Giulio Questi (serie di cortometraggi/short films series: Doctor schizo e Mister Phrenic, Lettera da Salamanca, Tatatatango, Mysterium Noctis, Vacanze con alice, Repressione in città, Vacanze con Alice, Visitors).
Declaration
film director
"I feel closer to the movies I make nowadays because I don't have to keep into consideration the cinema machine: I only have to focus on my relationship with what I see and what I shed light on. For me, this is the most absolute moment of truth, because the camera will always give you an image: as soon as you switch it on, there is your picture, regardless of whether it's a pretty or an ugly one. You feel the same freedom the pen gives you when you write on a white sheet of paper but, instead of ink, you are using light as your creative medium."
regia, sceneggiatura, montaggio, interprete/director, screenplay, film editing, cast
Giulio Questi
distribuzione/distribution
Ripley's Film
contatti/contacts
Ripley's Film
Angelo Draicchio