THE BALLAD OF CABLE HOGUE
THE BALLAD OF CABLE HOGUE

Cable Hogue is a tough man and when his companions abandon him in the desert without any water, ha manages to survive: he finds a water spring and builds a way station. He makes lots of money and falls in love with the prostitute Hildy, but he never forgets his revenge. After the success of The Wild Bunch, Peckinpah weaves melancholy and humor together in an ode to the pioneer spirit, which was tamed by the advent of industrialization. The love story is very tender.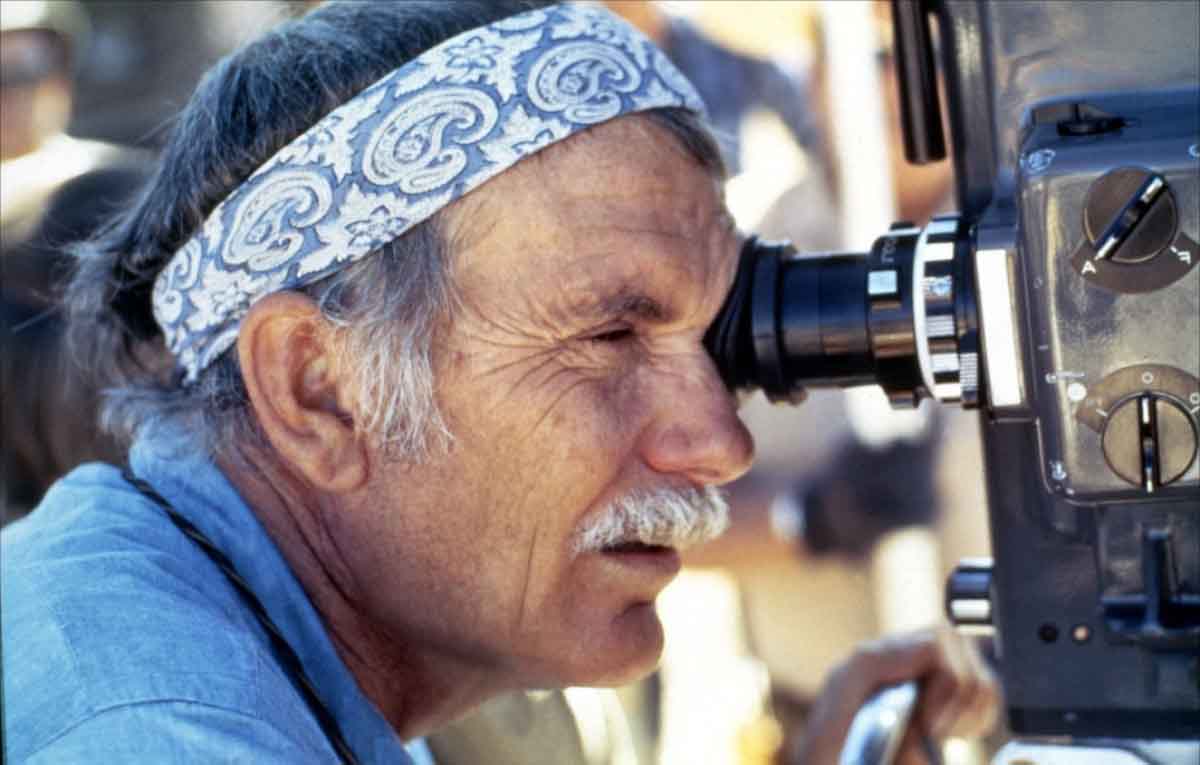 Sam Peckinpah
Sam Peckinpah (Fresno, CA, USA, 1925 - Inglewood, Los Angeles, CA, USA, 1984) was a marine during WWII and graduated in theater from the University of Southern California, before producing numerous theatrical plays and later working in television. He debuted in feature films with The Deadly Companions, which was followed by movies such as The Wild Bunch, The Ballad of Cable Hogue, Straw Dogs, Getaway!, Pat Garrett and Billy the Kid, Bring Me the Head of Alfredo Garcia and Cross of Iron, making him one of the most important and innovative American directors of the 1960s and the 1970s.
FILMOGRAFIA
The Deadly Companions (La morte cavalca a Rio Bravo,1961), Ride the High Country (Sfida nell'alta Sierra, 1962), Major Dundee (Sierra Charriba, 1965), The Wild Bunch (Il mucchio selvaggio, 1969), The Ballad of Cable Hogue (La ballata di Cable Hogue, 1970), Straw Dogs (Cane di paglia, 1971), Junior Bonner (L'ultimo buscadero, 1972), The Getaway (Getaway!, 1972), Pat Garrett and Billy the Kid (Pat Garret e Billy the Kid, 1973), Bring Me the Head of Alfredo Garcia (Voglio la testa di Garcia, 1974), The Killer Elite (Killer Elite, 1975), Cross of Iron (La croce di ferro, 1977), Convoy (Convoy - Trincea d'asfalto, 1978), The Osterman Weekend (Osterman Weekend, 1983).
regia, produttore/director, producer
Sam Peckinpah
sceneggiatura/screenplay
John Crawford, Edmund Penney, Gordon T. Dawson [non accr./uncr.]
fotografia/cinematography
Lucien Ballard
montaggio/film editing
Lou Lombardo, Frank Santillo
scenografia/production design
Leroy Coleman
musica/music
Jerry Goldsmith
interpreti e personaggi/cast and characters
Jason Robards (Cable Hogue), Stella Stevens (Hildy), David Warner (Joshua), Strother Martin (Bowen), Slim Pickens (Ben Fairchild), L.Q. Jones (Taggart)
produzione/production
Warner Bros.