A hundred years after the 1911 fire that destroyed Triangle factory in New York, a building in Barletta collapses in 2011, killing the textile workers inside it. Mariella, a survivor from the accident, bears the weight of the world on her shoulders. With her, we experience the return to pre-industrial conditions and the need for a fresh start. But there is also the unyielding pride of someone who knows that doing her job well is the greatest accomplishment for every human being.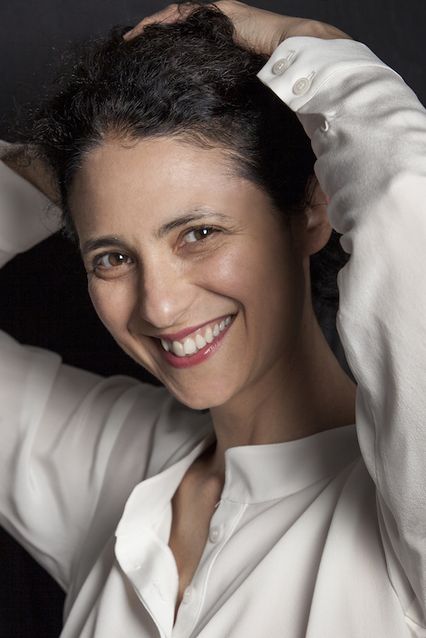 Costanza Quatriglio
(Palermo, Italy, 1973) made her debut in feature films with The Island, which was selected at Cannes' Quinzaine des réalisateurs in 2003 and received several other awards. At the Venice Film Festival that same year, she presented Racconti per l'isola: a documentary about the making of The Island and working with non-professional actors. Among her recent projects, Ècosaimale? won an award at the Torino Film Festival in 2000. She presented Terramatta (2012) at Venice Days and won the Nastro d'argento for best documentary film. In 2013, her short Con il fiato sospeso was screened in the out of competition section of the Venice Film Festival ans the following Triangle (2014) as well. With the shocking documentary 87 ore (2015) she then told the tragic story of Francesco Mastrogiovanni. In 2018 she presente at Locarno Film Festival Sembra mio figlio, then awarded with a Ciak d'oro, and in 2021 she directed the tv movie La bambina che non voleva cantare, a biopic about Italian singer Nada. Since 2019 she is artistic director of the Centro sperimentale di cinematografia, Palermo section.
FILMOGRAFIA
Rewind (cm, video, 1995), Lettera a Monsieur Cinema (cm, video, 1995), Rubinetti raccordi (cm, video, 1996), L'albero (cm, 1997), Anna! (cm, 1998), Il giorno che ho ucciso il mio amico soldato (cm, 1999), Una sera (cm, 2000), Ècosaimale? (2000), L'insonnia di Devi (cm, 2001), L'isola (2003), Racconti per L'isola (doc., 2003), Il mondo addosso (doc., 2006), Il mio cuore umano (doc., 2009), Terramatta (doc., 2012), Con il fiato sospeso (mm, 2013), Triangle (doc., 2014), 87 ore (doc, 2015), Sembra mio figlio (2018), Palermo Sospesa (2020), La bambina che non voleva cantare (tv, 2021), Trafficante di virus (2021).
Declaration
film director
"Triangle is also the shape created by the invisible lines connecting two focal points of our story. The first side starts in New York on 25th March 1911, rising then through Taylorism and Fordism, through the struggles and achievements of the 20th century; the other side descends to Barletta on 3 rd October 2011, the day of the collapse: it wasn't just a building that crumbled that day, but an entire civilization. Here, post-globalization is represented by the ruins that killed so many modern slaves. The third side is the empty space: it cannot be perceived but it is made visible by the purely expressive experience that only cinema can convey."
regia, sceneggiatura/director, screenplay
Costanza Quatriglio
soggetto/story
Nella Condorelli, Costanza Quatriglio
fotografia/cinematography
Vincenzo Condorelli
montaggio/film editing
Letizia Caudullo
musica/music
Teho Teardo
suono/sound
Marzia Cordò, Stefano Grosso
interprete/cast
Mariella Fasanella
produttori/producers
Marco Visalberghi, Nella Condorelli
produzione/production
Doclab, Factory Film, Rai Cinema
distribuzione/distribution
Istituto Luce Cinecittà
contatti/contacts