A family embarks on an uninhabited island on the south coast of Chile with the dream of making a tourist hotel there. When the man who took them over by boat from the mainland disappears, the family is left imprisoned on the island. Cold, without water and uncertainty, tempers flare, and relationships begin to breakdown, releasing the beasts that the family has hidden.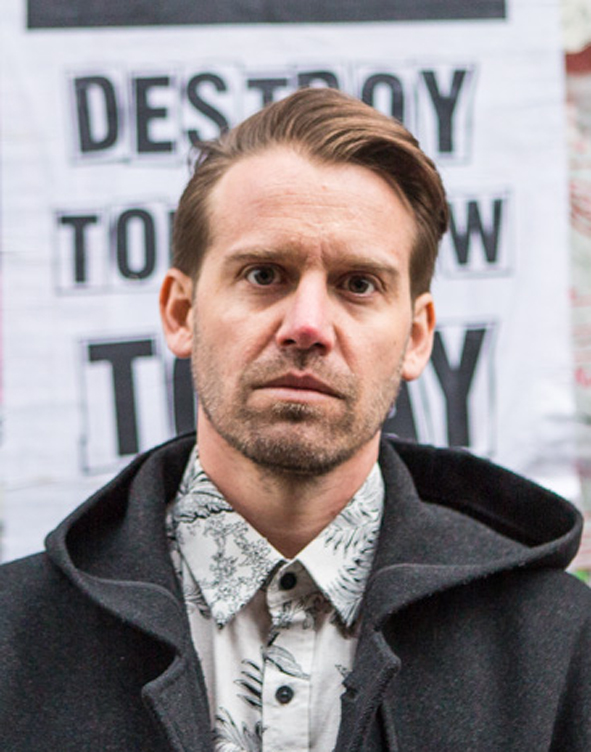 Jorge Riquelme Serrano
(Santiago, Chile, 1981) works as a director, producer and scriptwriter. In 2015, he created the production company Laberinto Films, which develops independent filmmaking in Latin America. His opera prima Camaleón achieved international prestige after debuting at the London Film Festival 2016 and it has also been selected for many international festivals. Winner of the Best Director Award at the Pedro Sienna Awards 2017. His new feature film Some Beasts won three of the four competing prizes at the Films in Progress 2019 of Toulouse and San Sebastián.
FILMOGRAFIA
Camaleón (2016), Algunas Bestias (2019).
Declaration
film director
"Some Beasts is my second feature film, a fiction film that addresses the complexities that are experienced within a family. It is a unique drama-thriller that makes us look at ourselves as individuals, and reflect on the love and breakdown of relationships within a small group of people. Some Beasts is a brave and risky project in every sense. We did not have the support of national funds; however, we decided to embark on this project independently under the premise of telling the story in a simple, direct and honest way."
REGIA, PRODUTTORE: Jorge Riquelme Serrano
SCENEGGIATURA: Jorge Riquelme Serrano, Nicolás Diodovich
FOTOGRAFIA: Eduardo Bunster Charme
MONTAGGIO: Jorge Riquelme Serrano, Valeria Hernández
SCENOGRAFIA: Patricia Lucia Figueroa
MUSICA: Carlos Cabezas
SUONO: Rita García-Salas
CAST Paulina García, Alfredo Castro, Consuelo Carreño, Gastón Salgado, Andrew Bargsted, Millaray Lobos