Best mates Johnno and Spanner share a deep bond. Now, on the cusp of adulthood, life is destined to take them in different directions: Johnno's family are moving him to a new town and a better life, leaving Spanner behind to face a precarious future. But this summer is going to be different for them, and for the country. The explosion of the free party scene and the largest counter-cultural youth movement in recent history is happening across the UK.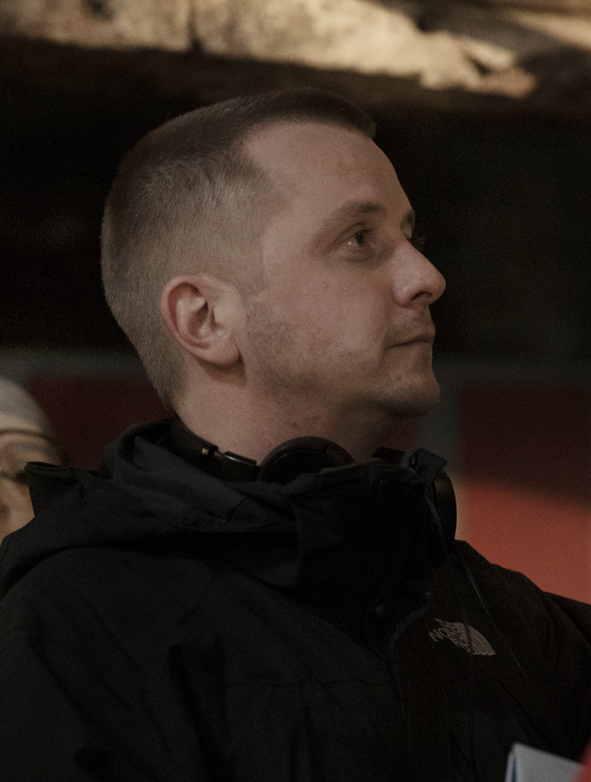 Brian Welsh Brian Welsh
Brian Welsh (Falkirk, UK, 1981) began his film career as an editor in documentaries, before attending the National Film and Television School. In 2009 he made his directing debut Kin. On graduating he was commissioned by Curzon Artificial Eye to make the microbudget feature film, In Our Name (2010), which he wrote, directed and edited. Brian then directed several TV dramas, winning multiple awards, including an Emmy for his episodes for the TV series Black Mirror. Beats, premiered at Rotterdam Film Festival, is his last feature film.
FILMOGRAFIA
filmografia/filmographyKin (2009), In Our Name (2010), Black Mirror (serie tv/tv series, 5 ep., 2013), The Escape Artist (serie tv/tv series, 3 ep., 2013), Glasgow Girls (tv, 2014), The Rack Pack (2016), Beats (2019).
Declaration
film director
"I had made various attempts at developing a 90s rave film with people I knew from that era but had never really happened upon the right set of circumstances. What Kieran [Hurley]'s play did brilliantly was weave the personal story of Johnno and Spanner together with the wider socio-political discussion about Scotland in 1994, what the Criminal Justice Act meant, and the ideas it represented."
brian welsh
BEATS
Regno Unito/UK, 2019, 96', bn/bw

beats

regia/director
Brian Welsh
soggetto/story
dall'omonima opera teatrale di/from the play of the same title by Kieran Hurley
sceneggiatura/screenplay
Kieran Hurley, Brian Welsh
fotografia/cinematography
Benjamin Kracun
montaggio/film editing
Robin Hill
scenografia/production design
Victor Molero
musica/music
JD Twitch (Optimo)
interpreti e personaggi/cast and characters
Cristian Ortega (Johnno), Lorn Macdonald (Spanner), Laura Fraser (Alison), Amy Manson (Cat), Gemma McElhinney (Laura), Kevin Mains (Les), Rachel Jackson (Wendy), Ross Mann (D-Man)
produttore/producer
Camilla Bray
produzione/production
Rosetta Productions

**
contatti/contacts
The Festival Agency
sb@thefestivalagency.com
www.thefestivalagency.com