Chance is a simple-minded, middle-aged gardener who works for a wealthy old man. He looks distinguished but he is, in fact, completely illiterate. He likes to watch TV in his free time. It is possible that he has never left the grounds of the estate. When his employer dies, the maid goes away and Chance is forced to do the same. Life outside is anything but simple: he wanders around with his suitcase in hand until by chance he meets Eve Rand, the wife of a rich businessman.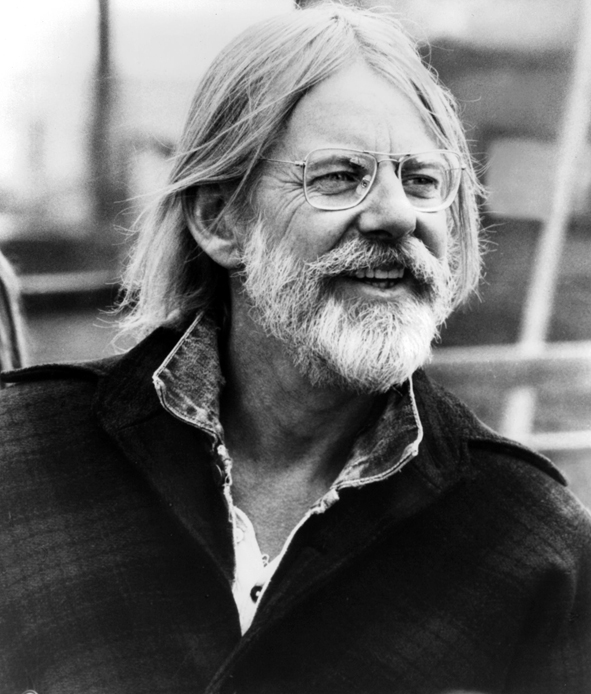 Hal Ashby
Hal Ashby (Ogden, 1929 - Malibu, 1988) received his degree in literature from Utah State University and soon began directing plays. He moved on to cinema as a film editor, first at Universal, then at Republic. In 1968, he won the Oscar for Best Film Editing for In the Heat of the Night by Norman Jewison. Two years later, he directed his first movie, The Landlord. In 1971 achieved success with Harold and Maude. Next came The Last Detail (1973), Shampoo (1975), and Bound for Glory, about the folk singer Woody Guthrie. Coming Home deals with Vietnam from a woman's point of view. After Being There, he directed the documentary Time Is on Our Side - The Rolling Stones. His last movie was the noir 8 Million Ways to Die (1986).
FILMOGRAFIA
filmografia essenziale/essential filmographyThe Landlord (Il padrone di casa, 1970), Harold and Maude (Harold e Maude, 1971), The Last Detail (L'ultima corvé, 1973), Shampoo (id., 1975), Bound for Glory (Questa terra è la mia terra, 1976), Coming Home (Tornando a casa, 1978), Being There (Oltre il giardino, 1979) The Slugger's Wife (La moglie del campione, 1985), 8 Million Ways to Die (8 milioni di modi per morire, 1986).

hal ashby
BEING THERE
Usa-Regno Unito-Giappone-Germania/USA-UK-Japan-Germany, 1979, 130', col.

oltre il giardino

regia/director
Hal Ashby
soggetto/story
Jerzy Kosinski
sceneggiatura/screenplay
Jerzy Kosinski, Robert C. Jones
fotografia/cinematography
Caleb Deschanel
montaggio/film editing
Don Zimmerman
scenografia/production design
Michael D. Haller
costumi/costume design
May Routh
musica/music
Johnny Mandel
interpreti e personaggi/cast and characters
Peter Sellers (Chance), Shirley MacLaine (Eve Rand), Melvyn Douglas (Benjamin Rand), Jack Warden (il president/president), Richard Dysart (Robert Allenby), Fran Brill (Sally Hayes), Richard Basehart (Vladimir Skrapinov)
produttore/producer
Andrew Bransberg
produzione/production
North Star International, BSB, CIP, Enigma, Fujisankei, Lorimar, Natwest

**
contatti/contacts
Park Circus
www.parkcircus.com