CHI LEGGE? - VIAGGIO LUNGO IL TIRRENO: CAPRICCIO NAPOLETANO
CHI LEGGE? - VIAGGIO LUNGO IL TIRRENO: CAPRICCIO NAPOLETANO

Fourth episode of Chi legge? Viaggio lungo il Tirreno. Soldati describes the building where the scholar Benedetto Croce lived for years. Then he speaks with some workers who protest against the working conditions to which they are subjected. Later he exchanges jokes with some emigrants who are embarking on ships bound for the United States of America. Finally, Soldati interviews some peasant women who talk about their work and the stories that are read by others, being illiterate.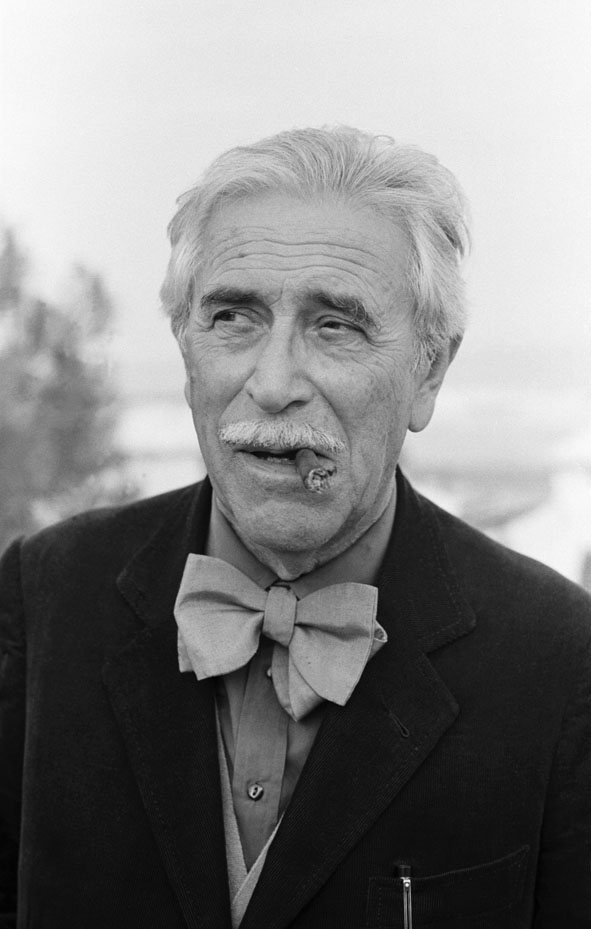 Mario Soldati
Mario Soldati (Turin, Italy, 1906 - Tellaro, La Spezia, Italy, 1999) made his debut as a storyteller in 1929 with the short story collection Salmace. After a period spent in the United States, in 1931 he returned to Italy, where he began working at the Cines-Pittaluga. He made his directorial debut in 1939 with Dora Nelson, inaugurating a style of very elegant formal invoice, influenced by literary ancestry, as testified by the Piccolo mondo antico (1941) and Malombra (1942). Curious and attentive to new languages, as well as a narrator and filmmaker, he will also be a pioneering television author, realizing, with Alla ricerca dei cibi genuini - Viaggio nella valle del Po (1957), one of the fundamental moments of our country's television.
FILMOGRAFIA
filmografia essenziale/essential filmographyDora Nelson (1939), Piccolo mondo antico (1941), Tragica notte (1942), Malombra (1942), Quartieri alti (1945), Le miserie del signor Travet (1946), Eugenia Grandet (1946), Daniele Cortis (1947), Fuga in Francia (1948), Quel bandito sono io (1950), Il sogno di Zorro (1952), Jolanda, la figlia del Corsaro Nero (1952), La provinciale (1953), La mano dello straniero (1954), La donna del fiume (1955), Policarpo, ufficiale di scrittura (1959).


mario soldati
CHI LEGGE? VIAGGIO LUNGO IL TIRRENO - PUNTATA: CAPRICCIO NAPOLETANO
Italia/Italy, 1960, 31', bn/bw

chi legge? viaggio lungo il tirreno - puntata: capricco napoletano

regia/director
Mario Soldati
soggetto/story
Mario Soldati, Cesare Zavattini
fotografia/cinematography
Mario Fioretti, Eugenio Thellung
montaggio/film editing
Vittorio Solito
musica/music
Nino Rota
produzione/production
Rai

**
contatti/contacts
RAI Teche