DELPHINE ET CAROLE, INSOUMUSES

The meeting between the mythical actress Delphine Seyrig and the video artist Carole Roussopoulos drives us to the heart of the feminism of the 1970s. With a video camera in hand, they will engage in radical fights with insolence, intransigence and a lot of humor.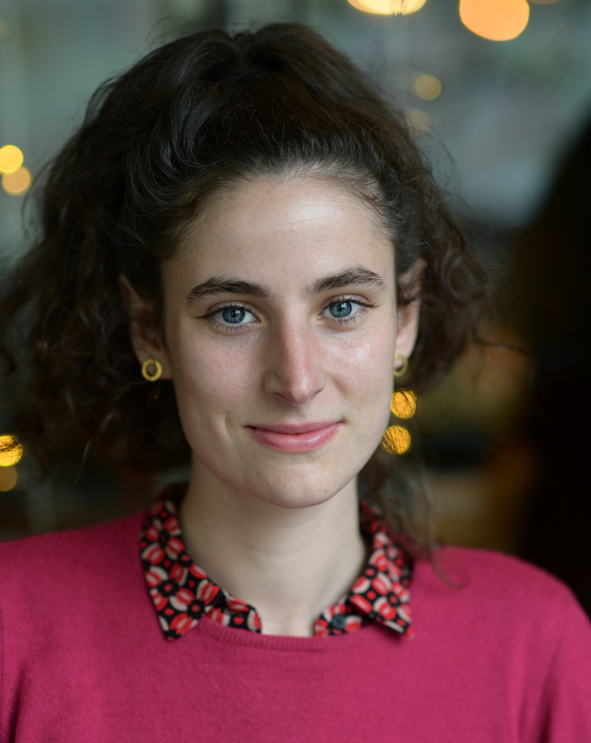 Callisto McNulty
Callisto Mc Nulty (Paris, France, 1990) is an author, director and translator. She is a graduate of Central Saint Martins and Goldsmiths University in London. She has written and realised, with Anne Destival, Eric's Tape (2017), a filmed investigation around a mysterious cassette, featuring an almost inaudible conversation between Andy Warhol and several other characters whose identity is initially unknown. She is co-editor and co-author of the book Scum Manifesto (2018). She has curated the Bibelot Summer Show at the Wendy Gallery in Paris in June 2018. She is a French to English translator for galleries and museums.
FILMOGRAFIA
Éric's Tape (coregia/codirector Anne Destival, doc., 2017), Delphine et Carole (doc., 2019)
Declaration
film director
"Delphine and Carole recounts the feminist commitments and encounter between the French actress Delphine Seyrig and the French-Swiss video pioneer Carole Roussopoulos. […] The film is anchored in a heritage that is both historical and personal, giving me the opportunity to engage in a dialogue with my grandmother Carole Roussopoulos' vision and work. Indeed, the film's starting point was the last project undertaken by Carole Roussopoulos, shortly before her death in 2009. She had initiated an archive documentary film on her friend and feminist 'compañera,' Delphine Seyrig. In the notes that she left, Carole explains how she felt driven to pay tribute to this disobedient muse, whose feminist commitment and achievements as an actress needed to be recognised and celebrated."
callisto mc nulty
DELPHINE ET CAROLE
Francia/France, 2019, 69', bn/bw-col.

delphine and carole

regia/director
Callisto Mc Nulty
sceneggiatura/screenplay
Callisto Mc Nulty, Alexandra Roussopoulos, Géronimo Roussopoulos
montaggio/film editing
Josiane Zardoya
musica/music
Manu Sauvage
suono/sound
Philippe Ciompi
interpreti/cast
Delphine Seyrig, Jane Fonda, Simone de Beauvoir, Marguerite Duras, Chantal Akerman
produttori/producers
Sophie de Hijes, Nicolas Lesoult
produzione/production
Les Films de la Butte
coproduzione/coproduction
Alva Film Production, Le Centre Audiovisuel Simone de Beauvoir, Ina

**

contatti/contacts
MPM Films
Natsuki Lambert
natsuki@mpmfilm.com
www.mpmfilm.com