DENTRO DI TE C'È LA TERRA
DENTRO DI TE C'È LA TERRA

A travel diary, an island. A young local man is walking barefoot on the rocks, the thorns, the earth. A girl obsessed with her image on the social media. The filmmaker observes the landscape and reflects on artifice. Upon his return, the city seems like a labyrinth which is forcing him to find a way out and rediscover new perspectives in nature.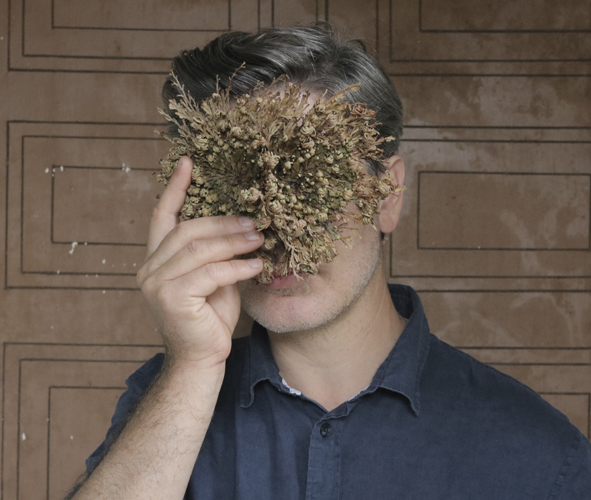 Cosimo Terlizzi
(Bitonto, Bari, Italy, 1973) is a visual artist living and working in Apulia, who experiments with photograph, performance, installations, video. His works have been exhibited at the Centre Pompidou (Paris), MamBo (Bologna), the Centre for Contemporary Art (Warsaw), the Fondazione Merz (Turin), MACRO (Rome), the National Museum of Wrocław (Poland). His documentaries have been presented in Rotterdam, at the Dance Biennale in Venice, the Torino Film Festival, the Festival internacional de cine in Mar del Plata, the London Documentary Festival. In 2018, with Buena Onda (the production company of Valeria Golino, Riccardo Scamarcio, and Viola Prestieri), he made his first feature fiction film, Dei. In 2019 presented at the TFF his film Dentro di te c'è la terra. He's the artistic director of the Asolo Art Film Festival.
FILMOGRAFIA
Aiuto! Orde barbare al pratello (doc., 1996-2011), Nadia Luca & Roberto (cm, 1997), Ritratto di famiglia (cm, 2001), Rocca Petrosa (cm, 2002), Une saison en enfer (cm, 2004), Murgia (doc., 2008), Fratelli Fava (cm, 2008), S.N. (cm, 2008), Folder (doc., 2010), L'uomo doppio (doc., 2012), La benedizione degli animali (cm, 2013), Aurora, un percorso di creazione (doc., 2015), Dei (2018), Dentro di te c'è la terra (doc., 2019), Cinque Uomini, un diario al di là della scena (doc., 2022).
Declaration
film director
"I live and record reality, imagining it like a movable play. In the moment, I transcribe or encode those vital signs which can be useful for writing a movie. There is no written story, the film composes itself as it happens. How will it continue? How will I conclude the narration? The work is a crude body, research which becomes cinema. The goal is to rediscover contemporary man as he represents himself in the social media, at his best or at his worst, in a sort of global mise-en-scène. But his mirror is not the screen; instead, it is the body of the Earth, real, complex, and  without taboos."
cosimo terlizzi
DENTRO DI TE C'È LA TERRA
Svizzera-Italia/Switzerland-Italy, 2019, 83', col.

dentro di te c'è la terra

regia, soggetto, montaggio/director, story, film editing
Cosimo Terlizzi
musica/music
Agostino Nestola
interpreti/cast
Saverio Cappiello, Martina Catalfamo, Giovanni Funiati, Jacopo Gandolfi, Malam, Damien Modolo, Daniel Russo, Cosimo Terlizzi
produzione/production
Damien Modolo, Cosimo Terlizzi

**
contatti/contacts
Cosimo Terlizzi
cosimo.terlizzi@gmail.com