The strange case of the doctor who searched for the roots of Evil in order to eradicate it from humanity and instead materialized them within himself. Created by Stevenson in his novel in 1886, cinema loves this topic: roughly fifty versions were made between 1908 and 2017. In this lavish MGM production, Spencer Tracy portrays the dual personality (benevolent Jekyll, foul Hyde), alongside Lana Turner (his respectable fiancée) and Ingrid Bergman (who absolutely had to have the part of the vulgar maid who becomes his lover).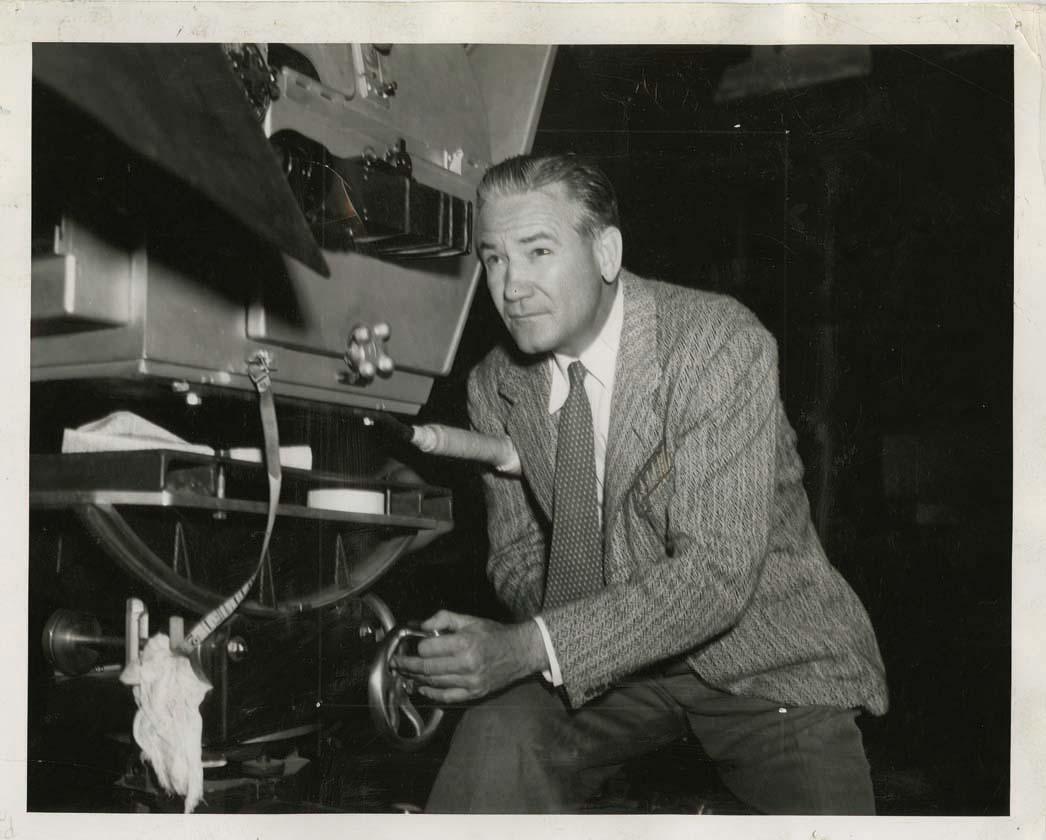 Victor Fleming
Victor Fleming (La Cañada, CA, USA, 1889 - Cottonwood, AZ, USA, 1949) started working in silent film, making many adventure films with Douglas Fairbanks and several westerns. He started working with MGM in 1932, directing comedies for Jean Harlow (Bombshell, 1933; Reckless, 1935) and more adventure films (like Captains Courageous, 1937). With The Wizard of Oz (1939) and Gone with the Wind (1939) he gets the Academy Award's recognition, winning respectively best song (Over the Rainbow) and ten different Oscars for the latter. He worked with Spencer Tracy on Dr Jekyll and Mr Hyde (1941) and Tortilla Flat (1942), an adaptation of Steinbeck's novel. He died while he was shooting the movie Joan of Arc.
FILMOGRAFIA
When the Clouds Roll By (Douglas superstizioso, 1919), The Mollycoddle (Un pulcino nella stoppa, 1920), Law of the Lawless (Il minareto in fiamme, 1923), Adventure (1925), The Way of All Flesh (Nel gorgo del peccato, 1927), The Awakening (Il risveglio, 1928), The Virginian (L'uomo della Virginia, 1929), Red Dust (Lo schiaffo, 1932), Captains Courageous (Capitani coraggiosi, 1937), Test Pilot (Arditi dell'aria, 1938), The Wizard of Oz (Il mago di Oz, 1939), Gone with the Wind (Via col vento, 1939), Dr Jekyll and Mr Hyde (Il dottor Jekyll e Mr Hyde, 1941), Tortilla Flat (Gente allegra, 1942), A Guy Named Joe (Joe il pilota, 1943), Adventure (Avventura, 1945), Joan of Arc (Giovanna d'Arco, 1949).
victor fleming
DR. JEKYLL AND MR HYDE
Usa, 1941, 35mm, 113', bn/bw

regia/director
Victor Fleming
soggetto/story
dal romanzo Lo strano caso del Dr. Jeckyll e di Mr Hyde di/from the novel The Strange Case of Dr. Jekyll and Mr Hyde by Robert Louis Stevenson
sceneggiatura/screenplay
John Lee Mahin
fotografia/cinematography
Joseph Ruttenberg
montaggio/film editing
Harold F. Kress
scenografia/production design
Cedric Gibbons
musica/music
Franz Waxman
interpreti e personaggi/cast and characters
Spencer Tracy (Harry Jekyll, Mr. Hyde), Ingrid Bergman (Ivy Peterson), Lana Turner (Beatrix Emery)
produttore/producer
Victor Saville
produzione/production
Metro-Goldwyn-Mayer