DREAM LIVES OF DEBRIS (AND WHAT HAS LOCATION MAY BE APPROACHED)
DREAM LIVES OF DEBRIS (AND WHAT HAS LOCATION MAY BE APPROACHED)

Dream Lives of Debris (and What Has Location May Be Approached) begins with the image of a leaf and the verses of a poem by Goethe from his collection West-Eastern Diwan. These two clues are the start of a fragmentary visual narration which focuses on the dual nature of human beings. Nature and culture, personal and collective, past and future interweave in the artist's body, in the spaces she crosses, and in the historical and personal images interspersed in the countryside.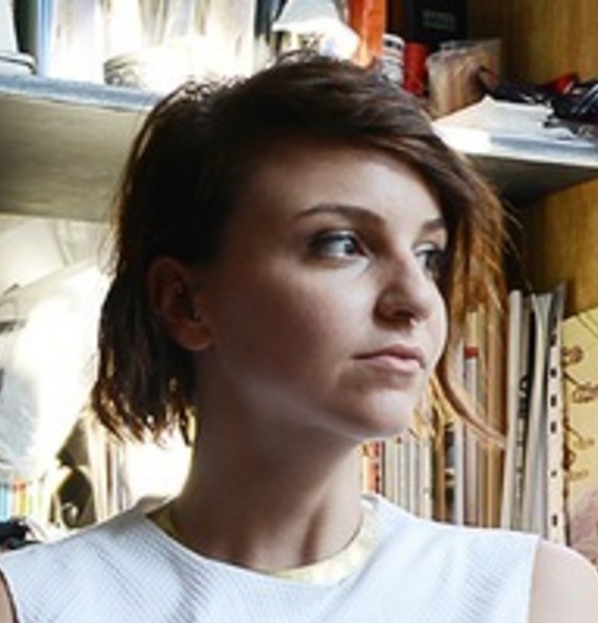 Lara Ögel
Lara Ögel (İzmir, Turkey, 1987) lives in Istanbul. Ögel holds a bachelor degree in screen studies/film from Clark University, Worcester, and has completed Intensive Foundation program at the Slade School of Fine Art in London. Selected solo exhibitions include: The Happy Average (Öktem & Aykut, Istanbul, 2014); 1+1=3, Un-Known, Istanbul, 2013. Selected group exhibitions include: Past, in Each of Its Moments, Be Citable (DEPO, Istanbul, 2016); Beirut Art Residency Open Studios (Beirut, Lebanon, 2016); So Close from Far (Bilgi University CSM, Istanbul, 2015); The Moving Museum Istanbul (Şişhane Otopark, 2014); a two-person show with Can Boyan in Karaköy Külah (Istanbul, 2014)
FILMOGRAFIA
I Won't Be Long (cm, 2016), One Wall One Pedestal (cm, 2014), Dream Lives of Debris (and What Has Location May Be Approached) (cm, 2019).
lara ögel
DREAM LIVES OF DEBRIS (AND WHAT HAS LOCATION MAY BE APPROACHED)
Turchia/Turkey, 2019, 10', col.

dream lives of debris (and what has location may be approached)

regia/director
Lara Ögel

contatti/contacts
Protocinema
mari@protocinema.org