1945, Leningrad. World War II has devastated the city, demolishing its buildings and leaving its citizens in tatters, physically and mentally. Although the siege – one of the worst in history – is finally over, life and death continue their battle in the wreckage that remains. Two young women, Iya and Masha, search for meaning and hope in the struggle to rebuild their lives amongst the ruin.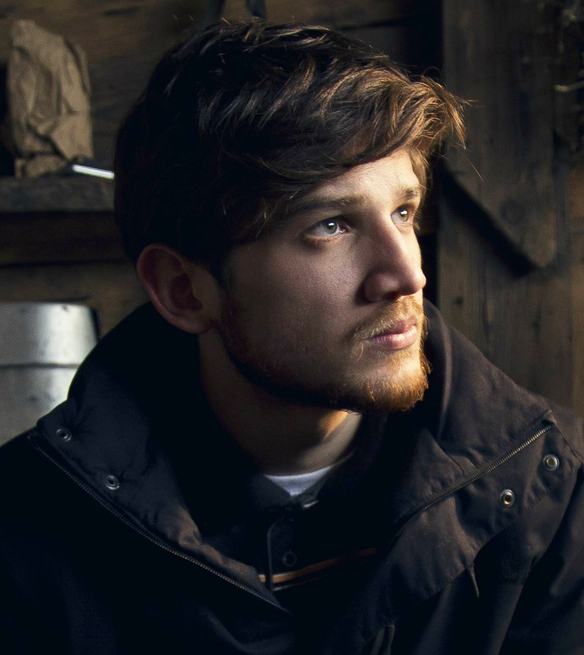 Kantemir Balagov
Kantemir Balagov (Nalchik, Russia, 1991) graduated from Alexander Sokurov's directing workshop at Kabardino-Balkarian State University in 2015. During his studies, he made a number of fiction and documentary films which took part in various domestic and international events. Beanpole has been selected for the 72nd Cannes Film Festival, in Un certain regard, and his first feature film, Closeness (2017), was screened at TFF.
FILMOGRAFIA
Pervyy ya (cm, 2014), Andryukha (doc., cm 2015), Molody eschyo (mm, 2015), Tesnota (2017), Dylda (2019).
Declaration
film director
"It was important for me to show the consequences of war through people's faces, eyes, bodies, not just through abandoned or destroyed buildings. On a surface level, beanpole is a word that describes the physical attributes of our main hero, Iya, as she's a very tall woman. But for me beanpole is more about clumsiness and this is how my heroes feel and express feelings in the film – they are clumsy, they are learning how to live again after the war and it is very difficult for them."
kantemir balagov
DYLDA
Russia, 2019, 137', col.

beanpole

regia/director
Kantemir Balagov
sceneggiatura/screenplay
Kantemir Balagov, Alexander Terekhov
fotografia/cinematography
Ksenia Sereda
montaggio/film editing
Igor Litoninskiy
scenografia/production design
Sergey Ivanov
costumi/costume design
Olga Smirnova
musica/music
Evgueni Galperine
interpreti e personaggi/cast and characters
Viktoria Miroshnichenko (Iya Sergueeva), Vasilisa Perelygina (Masha), Andrey Bykov (Nikolay Ivanovich), Igor Shirokov (Sasha), Konstantin Balakirev (Stepan), Ksenia Kutepova (Lyubov Petrovna), Olga Dragunova (la sarta/seamstress), Timofey Glazkov (Pashka)
produttori/produzione
Sergey Melkumov, Alexander Rodnyansky
produzione/production
Non-Stop Production, Wild Bunch, Ar Content

**
contatti/contacts
Movies Inspired
stefano.jacono@moviesinspired.com
www.moviesinspired.com