Red mud is the toxic residue caused by mining. It covers the hills of the Sulcis, in Sardinia, a land where the astonishing beauty of the landscape clashes with a history of failed promises: progress as a mirage, politics as a deception. Damiano and Mattia spend their afternoons in the shadow of the mining ruins. They climb over unsafe walls, hide in dark crevices, light their torches in search of unknown treasure. Fango rosso is an intimate journey into the decay of industrial colonization. From a desolate landscape, however, a new and extravagant beauty seems to emerge.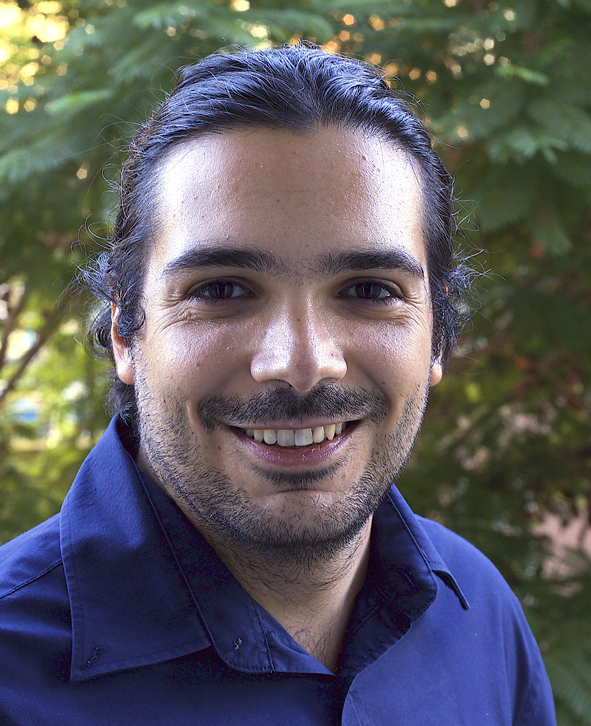 Alberto Diana
Alberto Diana (Iglesias, Sud Sardegna, Italy, 1989) attended a Master's in Creative documentary at the Pompeu Fabra University in Barcelona, after graduating in humanities from the University of Cagliari. Since 2016 he is a member of the selection committee of the Festival di cinema del reale - IsReal in Nuoro. He works as a director and cultural operator and is involved in cultural and cinematographic associations. He collaborates with the online magazine "Filmidee." In 2019 he began developing the script for the fiction feature film Intra Montes.
FILMOGRAFIA
Barcelona en dos color (cm, doc., 2011), La concorrente (mm, doc., 2016), La famiglia, la patria (cm, 2018), Fango rosso (mm, doc., 2019).
Declaration
film director
"The traces of the industrial colonization of the landscape have been the object of my gaze since I can remember: the stripping of natural resources, of matter, was the real leitmotif of the history of Sulcis. With Fango Rosso I wanted to focus on divorce that industrial colonization has generated among men and the landscape, and how the heritage we have somehow inherited from the past has escaped from our hands."
alberto diana
FANGO ROSSO
Italia/Italy, 2019, 56', col.

fango rosso

regia/director
Alberto Diana
fotografia/cinematography
Mireia Salgado Ramos
montaggio/film editing
Alessandro Comodin, Alberto Diana
musica/music
Paolo Angeli
suono/sound
Roberto Cois
interpreti/cast
Mattia Mullanu, Damiano Vacca, Ezio Diana
produzione/production
Slingshot Films

**
contatti/contacts
Slingshot Films
Manuela Buono
manuela@slingshotfilms.it
www.slingshotfilms.it