An Argentinian man from New York and a Spanish man from Berlin hook up by chance while in Barcelona. What seems like a one-night encounter between two strangers becomes an epic, decades-spanning relationship, in which time and space refuse to play by the rules.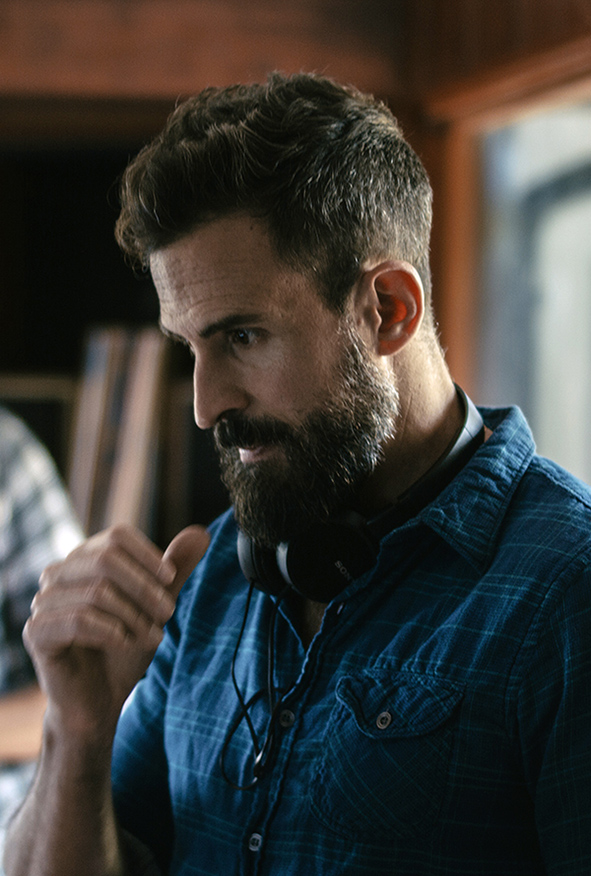 Lucio Castro
Lucio Castro (Buenos Aires, Argentina, 1975), after graduating from Centro de Experimentación Cinematográfica (C.I.C.), moved to New York in 2000 to pursue second degree at Parsons School of Design. He has been working as a menswear designer and making short films since then. His latest short film Trust Issues (2017) was presented at the Cannes Film Festival 2018. Fin de siglo (2018) is his debut feature.
FILMOGRAFIA
filmografia/filmographyHoney We Shouldn't Be Here (cm, 2008), It Goes Without Saying (cm, 2011), With Mustard (cm, 2015), Trust Issues (cm, 2017), Fin de siglo (End of the Century, 2019).
Declaration
film director
"I started writing End of the Century with the curiosity to confront a character in the present with the same character twenty years ago. The things that remained the same, the things that changed, the things that he forgot he wanted."
lucio castro
FIN DE SIGLO
Argentina, 2019, 84', col.

end of the century

regia, sceneggiatura, montaggio/director, screenplay, film editing
Lucio Castro
fotografia/cinematography
Bernat Mestres
musica/music
Robert Lombardo
interpreti e personaggi/cast and characters
Juan Barberini (Ocho), Ramon Pujol (Javi), Mia Maestro (Sonia), Mariano Lopez Seoane (Passerby), Helen Celia Castro-Wood (Oona)
produttori/producers
Lucio Castro, Josh Wood
produzione/production
Lucio Castro, Inc.

**
contatti/contacts
Stray Dogs
georgia@stray_dogs.com