A journey in six chapters in search of Frida Kahlo, to the heart of Mexico, alternating exclusive interviews, documents from the era, evocative reenactments, and works by the artist, shedding light on her two souls: on the one hand, the icon, a symbol of contemporary feminism; on the other, the artist who was free despite the limitations of her shattered body. Kahlo became a model of reference who influenced artists, musicians, and fashion designers. Her importance even surpassed her greatness, thanks to the intensity and determination with which she faced a life marked by suffering. Asia Argento conducts the spectator on a journey to discover the two faces of the artist, following a common thread composed of the artist's own words, taken from letters, diaries, and private confessions.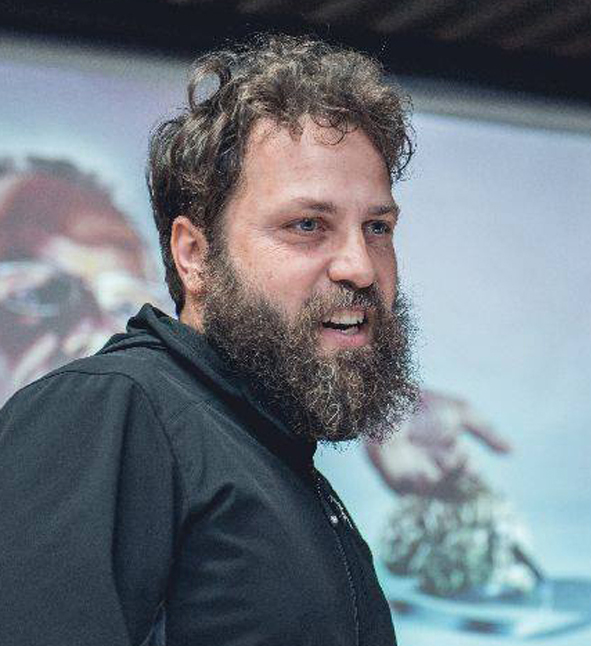 Giovanni Troilo
Giovanni Troilo (Putignano, Bari, Italy, 1982) began filming and taking photographs at a young age. He moves between cinema, television, publishing, and advertising. His work has been published in "Newsweek Japan," "Der Spiegel," "D" magazine ("La Repubblica" newspaper), "GQ Italy," "CNN," "Wired Italy," "Wired UK," "Wired Corea," "Wired Germany," "Ventiquattro," "Wallpaper," "GQ Spain," "Io Donna," "Flair," "Sport&Street," "Velvet and Urban." In 2011, he directed Fan Pio, his first feature-length film, and published his first book, Apulien, in Germany; it was awarded Best Book of Photography at the International Photography Awards in 2012. Troilo is currently working on a documentary about the South African artist William Kentridge, on his second feature-length film, and on several photographic projects.
FILMOGRAFIA
filmografia/filmographyFotografi (doc., tv), On the Road (doc., tv), Caravaggio criminale (doc., tv), Biennale di Venezia (doc., tv), Fan Pio (2012), Frida. Viva la vida (2019).

giovanni troilo
FRIDA. VIVA LA VIDA
Italia/Italy, 2019, 90', col.

frida. viva la vida

regia/director
Giovanni Troilo
musica/music
Remo Anzovino
interpreti/cast
Asia Argento, Hilda Trujillo, Graciela Iturbide, Cristina Kahlo, Alfredo Vilchis, James Oles, Carlos Phillips, Laura Vargas
produzione/production
Ballandi Arts, Nexo digital, Sky Arte

**
contatti/contacts
Nexo digital
www.nexodigital.it