After the liberation of Italy from Nazi-fascism, the ex-hierarch Riccardo Torre procured money and civilian clothes in the college of his son Fabrizio and started with him towards the French border, intent on securing himself. In a hotel in Oulx he runs into his ex-maid Pierina and, fearing that she will denounce him, kills her, managing to go unnoticed. Before reaching the border he meets three workers already known in the hotel and shelters with them in a lodge.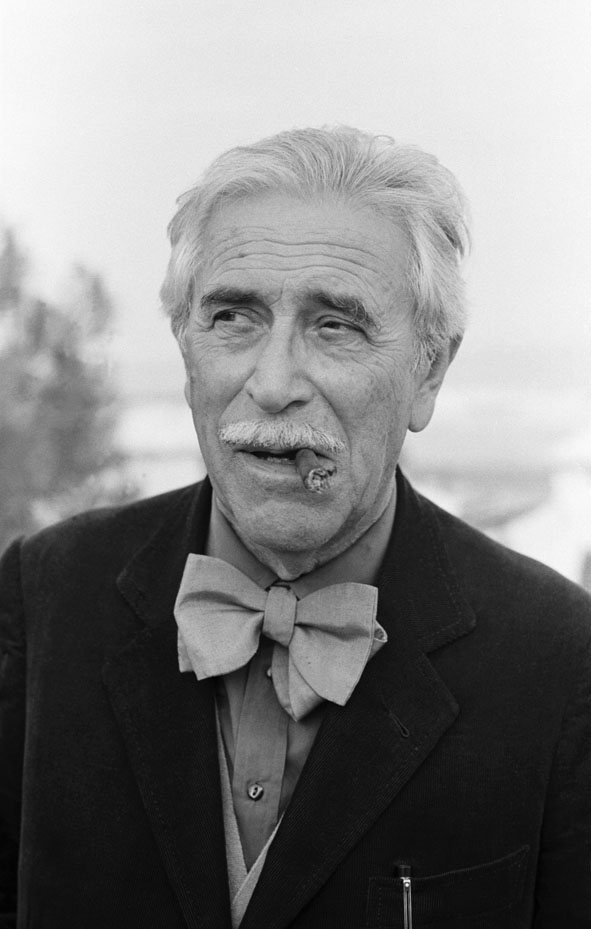 Mario Soldati
Mario Soldati (Turin, Italy, 1906 - Tellaro, La Spezia, Italy, 1999) made his debut as a storyteller in 1929 with the short story collection Salmace. After a period spent in the United States, in 1931 he returned to Italy, where he began working at the Cines-Pittaluga. He made his directorial debut in 1939 with Dora Nelson, inaugurating a style of very elegant formal invoice, influenced by literary ancestry, as testified by the Piccolo mondo antico (1941) and Malombra (1942). Curious and attentive to new languages, as well as a narrator and filmmaker, he will also be a pioneering television author, realizing, with Alla ricerca dei cibi genuini - Viaggio nella valle del Po (1957), one of the fundamental moments of our country's television.
FILMOGRAFIA
filmografia essenziale/essential filmographyDora Nelson (1939), Piccolo mondo antico (1941), Tragica notte (1942), Malombra (1942), Quartieri alti (1945), Le miserie del signor Travet (1946), Eugenia Grandet (1946), Daniele Cortis (1947), Fuga in Francia (1948), Quel bandito sono io (1950), Il sogno di Zorro (1952), Jolanda, la figlia del Corsaro Nero (1952), La provinciale (1953), La mano dello straniero (1954), La donna del fiume (1955), Policarpo, ufficiale di scrittura (1959).
Declaration
film director
"Flight into France is not the script I wanted to do. It was a script remedied, arranged at best, because we had asked the producer, who was Ponti, to send me, Flaiano and Musso, the three screenwriters, to stay two months in Bardonecchia to invent the script, and to write it. After all it was a question of paying accommodation and food for three people for two months. It was nothing, but the producer didn't feel like doing this, and we had to invent the subject at best."


mario soldati
FUGA IN FRANCIA
Italia/Italy, 1948, 104', 35mm, bn/bw


flight into france
fuga in francia

regia/director
Mario Soldati
soggetto/story
Carlo Musso, Mario Soldati
sceneggiatura/screenplay
Carlo Musso, Ennio Flaiano, Mario Soldati
fotografia/cinematography
Domenico Scala
montaggio/film editing
Mario Bonotti
scenografia, costumi/production design, costume design
Piero Gherardi
musica/music
Nino Rota
suono/sound
Mario Amari, Raffaele Del Monte
interpreti e personaggi/cast and characters
Floco Lulli (Riccardo Torre), Enrico Olivieri (Fabrizio Torre), Rosina Mirafiore (Pierina), Pietro Germi (Tembien), Mario Vercellone (Gino), Giovanni Dufour (il tunisino/Tunisian), Giovanni Luda (il contrabbandiere/smuggler), Cesare Olivieri (padre/father Giacomo), Gino Apostolo (il brigadiere/brigadier), Mario Soldati (dottor/doctor Stiffi)
produttore/producer
Carlo Ponti
produzione/production
Lux Film