Country:
Czech Republic, Chile, France, South Korea

The world of a young theatre director in a small Czech town crumbles, after he decides torealize his dream – adapt an overly ambitious play based on Euripides classic Fedra. During rehearsals he loses his two main actors and falls for a young actress, Karolina. Tensions at his home grow. He's not much of a present husband and a father. And to make things worse, municipality threatens to cut funding due to the play's political content. The day of the premiere comes and our protagonist, abandoned by both of his women, desperately tries to save his masterpiece. However the play is a fiasco.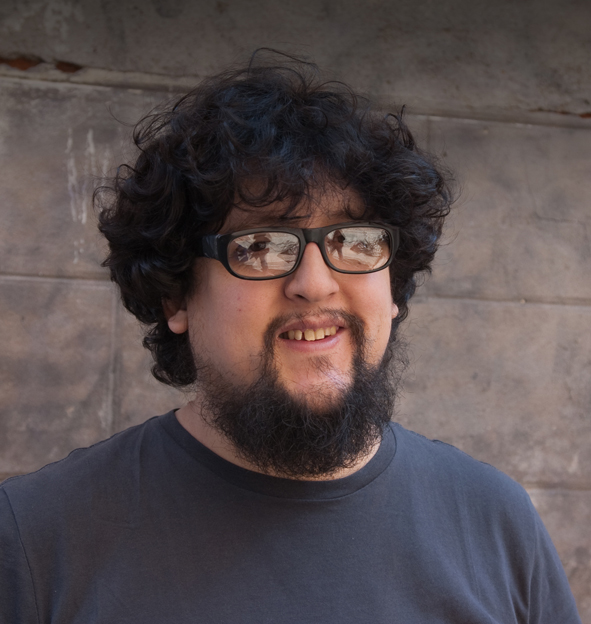 Alejandro Fernández Almendras
Alejandro Fernandéz Almendras (Chile, 1971) got his degree in journalism at the University of Chile in 1996. His first feature, Huacho world premiered at Semaine de la critique in Cannes 2009. Sentados frente al fuego his second feature, premiered at the 2011 San Sebastián Film. Matar un hombre, his third feature film, won the Grand Jury Prize in the World Dramatic Competition at Sundance 2014 and garnered awards in a dozen festivals. The film was also Chile's Official Candidate for the Oscar's and the Goya Awards.
FILMOGRAFIA
filmografia/ filmographyLo que trae la lluvia (cm, 2007), Huacho (2009), Sentados frente al fuego (2011), Matar un hombre (2014), Aquí no ha pasado nada (2016), Hra (2019).
Declaration
film director
"I have always believed that stories are the ones who find authors, that it is chance that determines needs and circumstances of artistic creation. There are interests, desires, ideas, but above all there is a mysterious ingredient that allows all these elements to crystallize into a film. In this case it was my girlfriend, a Czech woman. She is the true reason and the main force behind this movie. Her life and family, her hometown, along with my own personal story in recent years, are the main inspirations for Hra."
Alejandro Fernández Almendras
HRA
Repubblica Ceca-Cile-Francia/Czech Republic-Chile-France, 2019, 94', bn/bw

the play

regia, soggetto, sceneggiatura, montaggio/director, story, screenplay, film editing
Alejandro Fernández Almendras
fotografia, coproduttore/cinematography, coproducer
Inti Briones
scenografia/production design
Hynek Dřízhal
costumi/costume design
Veronika Moudrá
suono/sound
Klára Javoříková
interpreti e personaggi/cast and characters
Jiří Mádl (Petr), Elizaveta Maximová (Karolina), Marika Šoposká (Kateřina), Sarah Haváčová (Martina), Jiří Štrébl (Pavel), Jana Zenáhlíková (Markéta), Vladimíra Benoni (Denisa), Petr Hois (Alex), Jaroslav Slánský (Janeček), Danica Jurčová (Alexandra), Jan Krafka (Jan), Adam Vacula (Ivan), Vojtěch Machuta (Radek), Hynek Dřízhal (Karel), Veronika Moudrá (Eva), Nikol Kouklová-Heřmánková (Andrea)
produttori/producers
Veronika Finková, Augusto Matte, Bruno Bettati, Alejandro Fernández Almendras,
Guillaume De Seille
produzione/production
Film & Roll, Jirafa, Arizona Productions, Fernández Film
coproduzione/coproduction
Jeonju Cinema Project, Magiclab, Sleepwalker

**
contatti/contacts
Film & Roll
Veronika Finková
finkova@filmandroll.com
www.filmandroll.com