Peppino lives in the Italian countryside, between Puglia and Basilicata, Altamura and Matera. His days and his works are dedicated to the land and animals. The time of its existence follows the movement of the sky and the wind. We don't need to know much about him: that little or that much – which is everyone's life – is written in his eyes.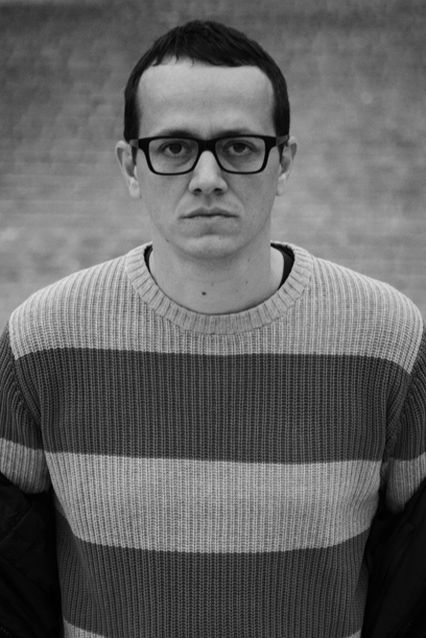 Francesco Dongiovanni
Francesco Dongiovanni (Gioia del Colle, Bari, Italy, 1978) lives and works in Apulia (Italy). He has been interested in ethnology, landscapes, archive, memory and anthropological cinema for a long time. He works for the production company Murex, which he founded with his collaborators. His filmography also includes the medium-length films Densamente spopolata è la felicità, Elegie dall'inizio del mondo - Uomini e alberi (2013) and Giano (2014). His last short films are Studio (2016), coproduced by The Open Reel, and The Riddle (2017).

FILMOGRAFIA
Densamente spopolata è la felicità (mm, 2011), Elegie dall'inizio del mondo - Uomini e alberi (mm, 2013), Giano (mm, 2014), Anapeson (cm, 2015), Studio (cm, 2016), The Riddle (cm, 2017), I giorni e le opere (2019)


Declaration
film director
"The great Sire himself / No easy road to husbandry assigned, / And first was he by human skill to rouse / The slumbering glebe, whetting the minds of men / With care on care, nor suffering realm of his / In drowsy sloth to stagnate." (Virgil, The Georgics)
francesco dongiovanni
I GIORNI E LE OPERE
Italia, 2019, 72', col.
days and works
regia, soggetto, sceneggiatura, fotografia, montaggio/director, story, screenplay, cinematography, film editing
Francesco Dongiovanni
suono/sound
Roberto Salahddin Re David, Graziano Cammisa
interprete/cast
Peppino Maiullari
produzione/production
Murex
coproduzione/coproduction
Regione Puglia nell'ambito dell'iniziativa/in the context of the initiative «la Puglia per Matera 2019»
**
contatti/contacts
open@theopenreel.com
www.theopenreel.com