When he was six years old, Dario Cavalieri watched the live broadcast of the first Moon landing and ever since then he has dreamed of going there. Mario Cavalieri runs a local hardware store in Rome, until one day his life is turned upside down when the phone rings. His brother Dario is in prison. Mario discovers he is the only person who can take care of that brother, who he has only seen once in his lifetime. The two brothers, who resemble each other physically but have completely different personalities, find themselves alone in the face of an impossible venture.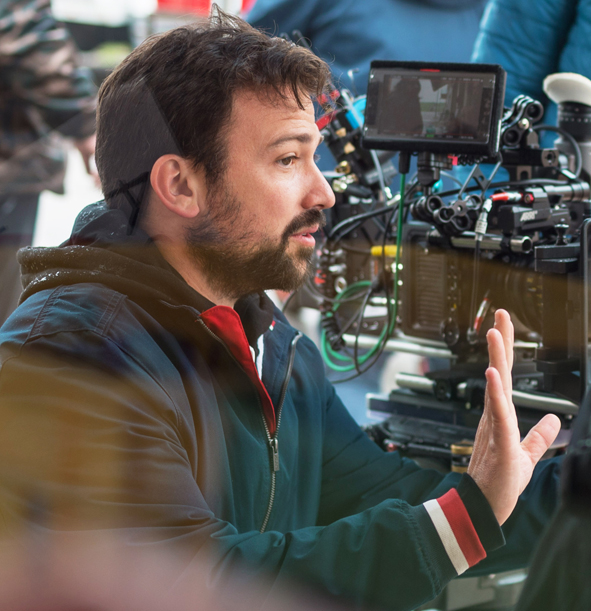 Antonio Padovan
Antonio Padovan (Vittorio Veneto, Treviso, Italy, 1985) at twenty-two years of age moved to New York, where he began to work in film and advertising. In 2013, he wrote and directed Jack Attack, an episode of the movie All Hallow's Eve 2. As a self-standing short film, it was invited to over one hundred festivals, received dozens of awards, and was bought by Magnolia, RAI, and Mediaset. In 2015, it won the Special Giotto Award at the Giffoni Film Festival. His first feature film, The Last Prosecco, based on the novel by Fulvio Ervas, was an Italian box office hit in 2017 and was distributed abroad by Fandango. The movie won various international prizes and was nominated for the Golden Globes and a Silver Ribbon in Italy .
FILMOGRAFIA
filmografia/filmographySocks and cakes (cm, 2010), Perry St. (cm, 2010), Tillman (cm, 2011), Mia (cm, 2011), Puh-Rump-A-Pum-Pum (cm, 2011), Once Upon a Time, Inc. (doc., 2013), Jack Attack (cm, 2013), The Mods (cm, 2014), Eveless (cm, 2016), Il piccolo girasole che si innamorò della Luna (cm, 2016), Finchè c'è Prosecco c'è speranza (2017), Il grande passo (2019).
Declaration
film director
"In telling this story I wanted to pay tribute to the two worlds of cinema I love. On the one hand, American cinema, rather childish and sentimental, which I grew up with when I was a child: the cinema of dreamers like Steven Spielberg, of naiveté as a value, a paean to marvel. On the other hand, the cinema of my land, silent and sincere, created by artisans like Carlo Mazzacurati, made of dilated space, delicate and authentic feelings, overflowing with affection for normality."
ntonio padovan
IL GRANDE PASSO
Italia/Italy, 2019, 96', col.

il grande passo

regia/director
Antonio Padovan
soggetto, sceneggiatura/story, screenplay
Antonio Padovan, Marco Pettenello
fotografia/cinematography
Duccio Cimatti
montaggio/film editing
Paolo Cottignola
scenografia/production design
Gaspare De Pascali, Mattia Lorusso
costumi/costume design
Andrea Cavalletto
musica/music
Pino Donaggio
suono/sound
Francesco Liotard, Gianni Pallotto
interpreti e personaggi/cast and characters
Giuseppe Battiston (Dario), Stefano Fresi (Mario), Roberto Citran (l'avvocato/lawyer Piovesan), Camilla Filippi (Carlotta), Vitaliano Trevisan, Flavio Bucci
produzione/production
Ipotesi Cinema, Stemal Entertainment, Rai Cinema

**
contatti/contacts
Ipotesi Cinema
www.ipotesicinema.com