Country:
Italy, France, Switzerland, Germany

After her mother was arrested for her prostitution, eleven-year-old Rosetta is entrusted, with her brother Luciano, to a childcare center in Civitavecchia. Accompanying them is the young Calabrian carabiniere Antonio, simple and kind-hearted. But the children are wary of him. When the institute does not accept to take care of children, Antonio finds himself having to manage a situation for which he is not in control. Thus began the journey to Gela, in Sicily, where a second institute should look after children.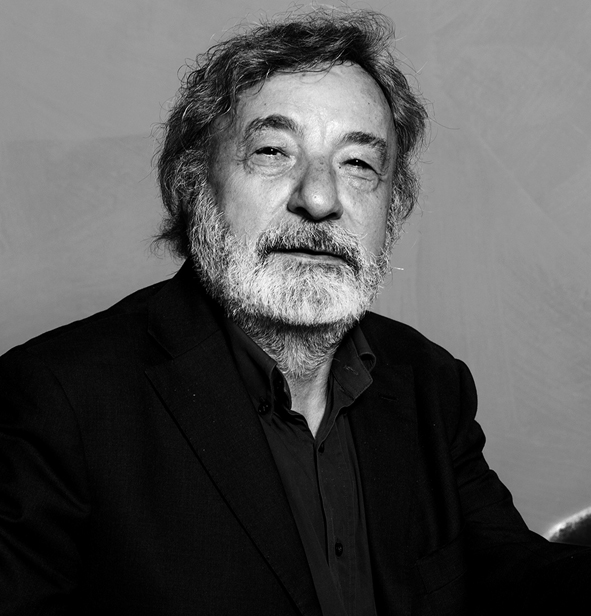 Gianni Amelio
Gianni Amelio (Magisano, Catanzaro, Italy, 1945), after classical and philosophy studies, he moved to Rome in 1965, where he worked as camera operator and assistant director. In 1970 he made his debut as a director, making TV movies such as La fine del gioco and La città del sole for RAI. His first feature film is Colpire al cuore (1983). Among the greatest authors of contemporary Italian cinema, suspended between the lesson of realism and the fascination of classic cinema, with Il ladro di bambini in 1992 he won the Special Prize of the Jury at the Cannes Film Festival while with Così ridevano (1998) he obtained the Golden Lion at the 55th Venice Film Festival. From 2009 to 2012 he's been director of the Torino Film Festival.
FILMOGRAFIA
filmografia essenziale/essential filmographyLa fine del gioco (tv, 1970), La città del sole (tv, 1973), Il piccolo Archimede (tv, 1979), Colpire al cuore (1982), I ragazzi di via Panisperna (1988), Porte aperte (1990), Il ladro di bambini (1992), Lamerica (1994), Così ridevano (1998), Le chiavi di casa (2004), La stella che non c'è (2006), Il primo uomo (2011), L'intrepido (2013), Felice chi è diverso (doc., 2014), La tenerezza (2017), Casa d'altri (cm, doc., 2017), Passatempo (cm, 2019).
Declaration
film director
"Are the biological ones your only children? Are not your children also the ones you love, the ones you are looking for, the ones who look for you and not the ones you found by chance, that can be understood as objects that tickle your self-esteem or even your security of being a social person? At the same time, how do the barriers of all uniforms break? Antonio has a 'carabiniere' uniform, the child has a prostitute uniform, the child has a sick uniform and they are three people who must necessarily try to walk together. Today in Italy, but I also believe elsewhere, we walk side by side but do not walk together."
gianni amelio
IL LADRO DI BAMBINI
Italia-Francia/Italy-France, 1992, 112', col.

the stolen children

regia/director
Gianni Amelio
soggetto, sceneggiatura/story, screenplay
Gianni Amelio, Sandro Petraglia, Stefano Rulli
fotografia/cinematography
Tonino Nardi, Renato Tafuri
montaggio/film editing
Simona Paggi
scenografia/production design
Andrea Crisanti
costumi/costume design
Gianna Gissi, Luciana Morosetti
musica/music
Franco Piersanti
suono/sound
Alessandro Zanon
interpreti e personaggi/cast and characters
Enrico Lo Verso (Antonio Criaco), Valentina Scalici (Rosetta), Giuseppe Ieracitano (Luciano), Renato Carpentieri (maresciallo di polizia/police marshal), Vitalba Andrea (la sorella di Antonio/Antonio's sister), Florènce Darel (Martine), Marina Golovine (Nathalie), Fabio Alessandrini (il Grignani) Massimo De Lorenzo (Papaleo), Celeste Brancato (la signora/Mrs Papaleo), Maria Pia di Giovanni (la madre di Rosetta e Luciano/Luciano and Rosetta's mother)
produttore/producer
Angelo Rizzoli
produzione/production
Erre Produzioni
coproduzione/coproduction
Arena Films

**
contatti/contacts
Minerva Pictures
info@minervapictures.com
www.minervapictures.com