Three young people – Diana, Mattia, and Flora – share a run-down apartment with their landlord, Aurelio, a fifty-year-old former punk musician who is full of bad habits and phobias. The four protagonists are prisoners of the precariousness of their lives, but an unexpected event forces them to face the need to break out of that limbo, take measure of their lives, and grow up.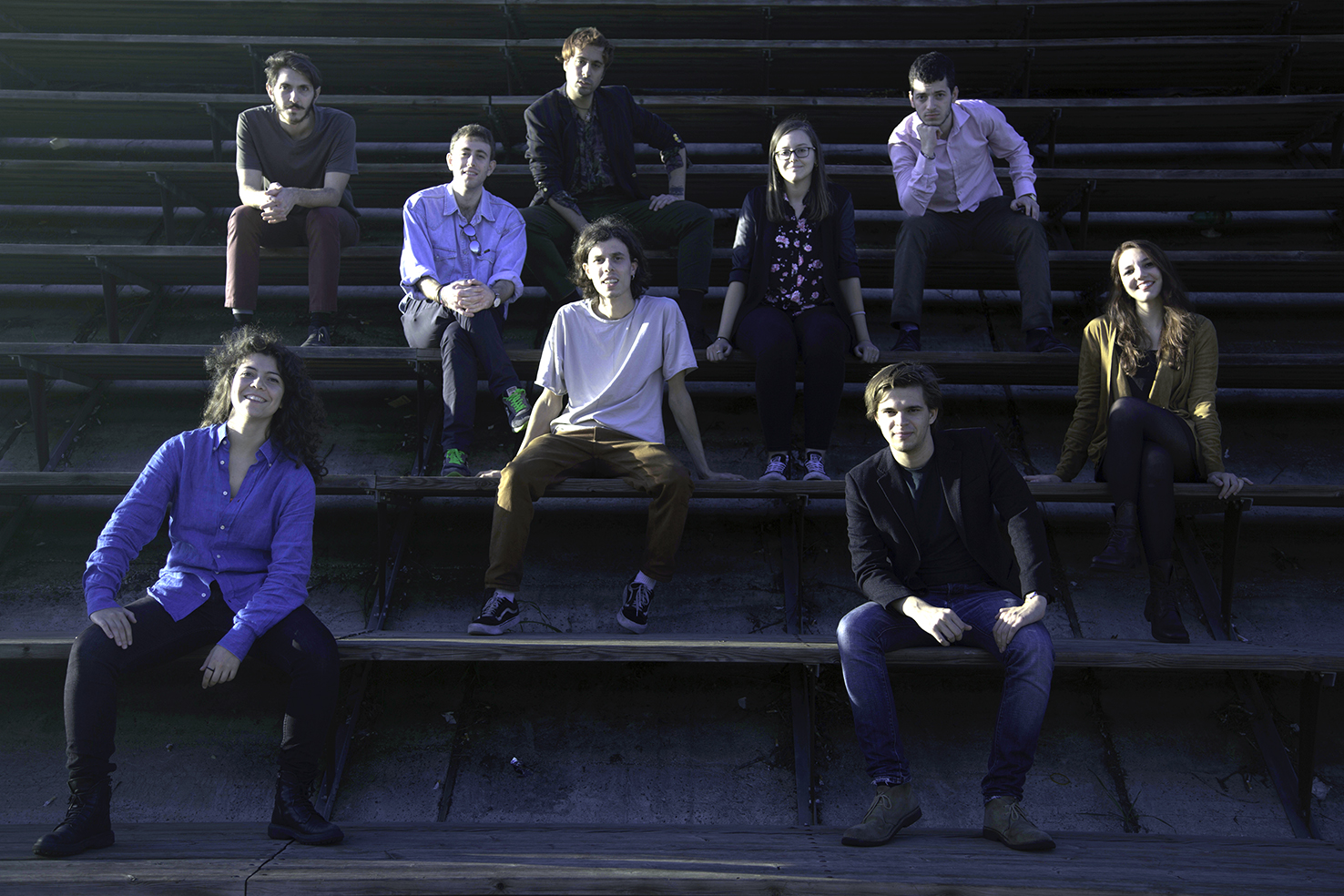 Scuola Gian Maria Volonte
Giulia Cacchioni, Marcello Caporiccio, Egidio Alessandro Carchedi, Francesco Di Nuzzo, Francesco Fulvio Ferrari, Luca Iacoella, Giulia Lapenna, Giansalvo Pinocchio, Sabrina Podda are nine young directors who have already made various shorts and documentaries, and have received awards at several festivals and events. All nine graduated from the Gian Maria Volonté Film School upon completion of the 2016-2019 three-year course.
FILMOGRAFIA
L'ultimo piano (2019)
Declaration
film director
"L'ultimo piano is a collective film made by nine directors, the outcome of the efforts of over sixty young men and women. It was made using a group work method right after they completed their three-year training course at the Gian Maria Volonté Film School. The movie was supervised by the school's artistic director, Daniele Vicari. It is the story of four people in difficulty, each one relegated, in their own way, to the margins of today's reality, without any dreams or concrete expectations for the future."
aa.vv.
L'ULTIMO PIANO
Italia/Italy, 2019, 87', col.

l'ultimo piano

regia/directors
Giulia Cacchioni, Marcello Caporiccio , Egidio Alessandro Carchedi, Francesco Di Nuzzo, Francesco Fulvio Ferrari, Luca Iacoella, Giulia Lapenna, Giansalvo Pinocchio, Sabrina Podda
interpreti/cast
Francesco Acquaroli, Simone Liberati, Yuliia Sobol, Marilena Anniballi, Francesco Tiburzi, Aglaia Mora, Andrey Maslenkin, Astrid Meloni, Paolo Giovannucci
produzione/production
Scuola d'arte cinematografica Gian Maria Volonté

**
contatti/contacts
Scuola d'arte cinematografica Gian Maria Volonté
http://scuolavolonte.it/